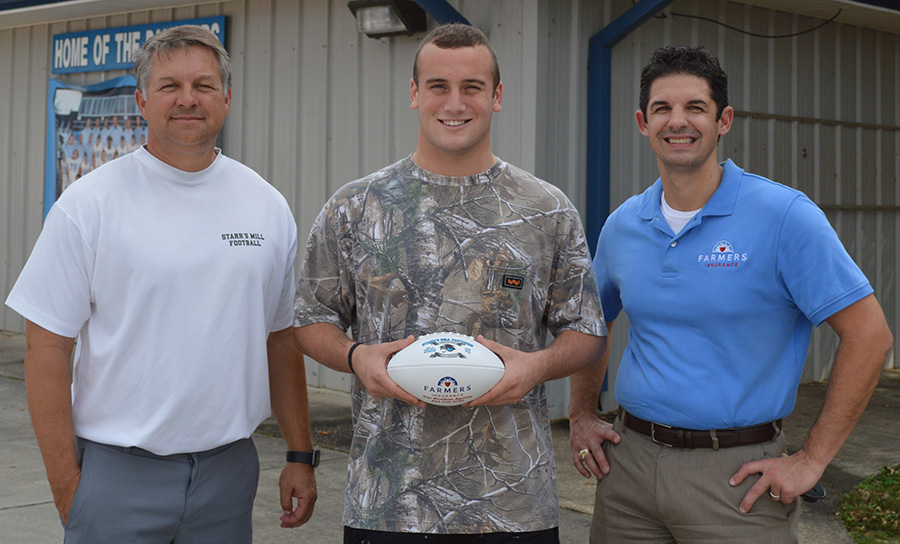 Wes Haney
Tim Monihan and Farmers Insurance recognize senior middle linebacker Wes Haney as the 10th Player of the Week for the fall sports season.

"It's not just me. It's the whole defensive line. It takes all of us," Haney said. "When one of us is a Player of the Week, we all are."
According to head coach Chad Phillips, Haney is a strong leader and sets a good example for the younger players. 
"He's just one of the guys the whole team rallies around," Phillips said. "When he's killing it, the whole team's killing it." 
Haney had 18 tackles in Friday night's game against Northgate. So far this season, the defense is surrendering less than nine points per game, while holding opponents to 143 yards rushing and 84 yards passing per game.
After a bye this week, Starr's Mill hosts Griffin next Friday at 7:30 p.m.