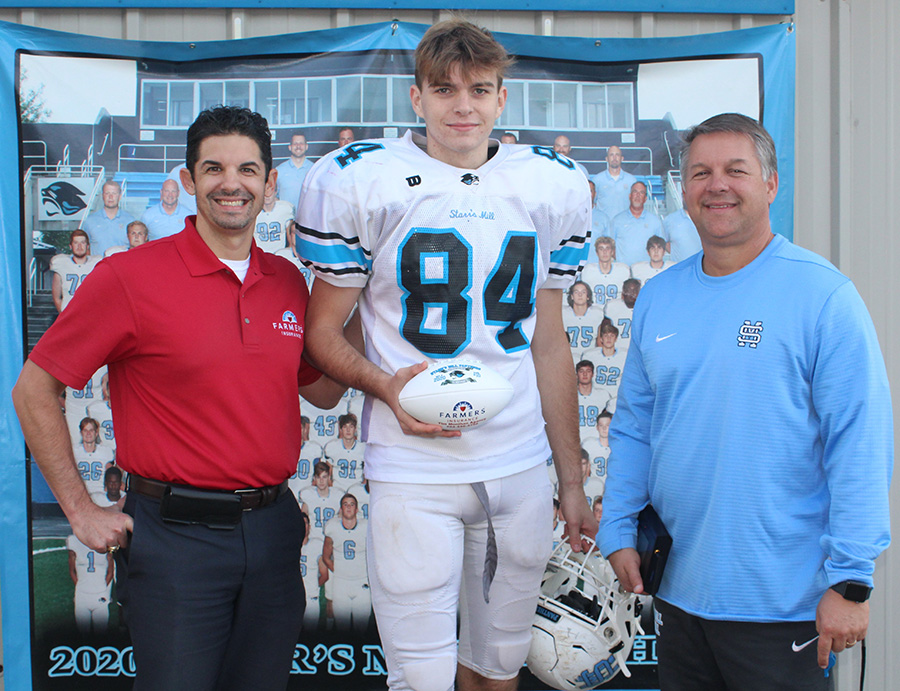 Tim Monihan / Farmers Insurance
Tyler Glover
Tim Monihan and Farmers Insurance select sophomore defensive end Tyler Glover as the 16th Player of the Week of the 2020-2021 school year.
"[Glover] has done well at practice," head coach Chad Phillips said. "[He has] got a lot of potential, a lot of upside that if he buys into what we do in the weight room… he's really going to be a good player these next few years."

Battling an injury, Glover finally got his chance to play on the JV team later in the season. He helped the Panthers take down Northgate 21-20 in overtime to win the league championship.
Late in the varsity game against McIntosh two weeks ago, he also was able to make some big plays en route to the team's 38-7 victory. Glover wishes that he can emulate the intensity that the seniors bring to the team.
"The seniors [pump me up]," Glover said. "The way they treat the game, it gets you ready for Friday nights."
The Panthers return to Panther Stadium tonight for the first round of the state playoffs as they host the Mundy's Mill Tigers. Kickoff is set for 7:30 p.m.