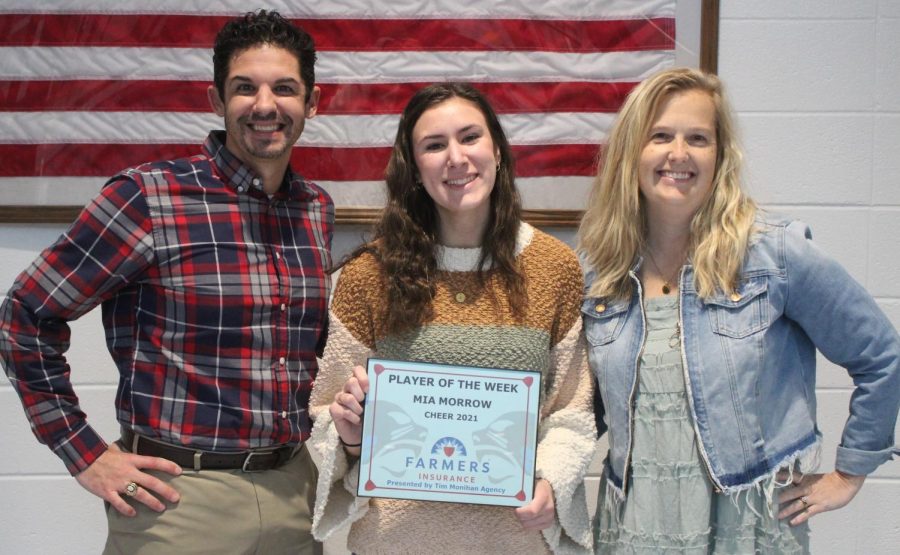 Mia Morrow
Tim Monihan and Farmers Insurance recognize sophomore cheerleader Mia Morrow as the final Player of the Week for the fall sports season.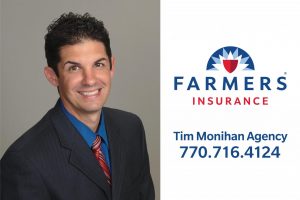 "She's positive and works hard," cheerleading head coach Mandy Ratliff said. "She's an all-around good athlete."
The competition cheer team's season was highlighted by a pair of wins–at Putnam County on October 23 and at McIntosh on November 6. They also placed second at Whitewater on October 30.
"I try to be upbeat at practice because I know it can get hard," Morrow said. "I feel like sometimes people need a positive presence."
In the AAAAA state championship on November 20, Starr's Mill competition cheer placed fifth out of 16 teams. McIntosh won for the third year in a row.