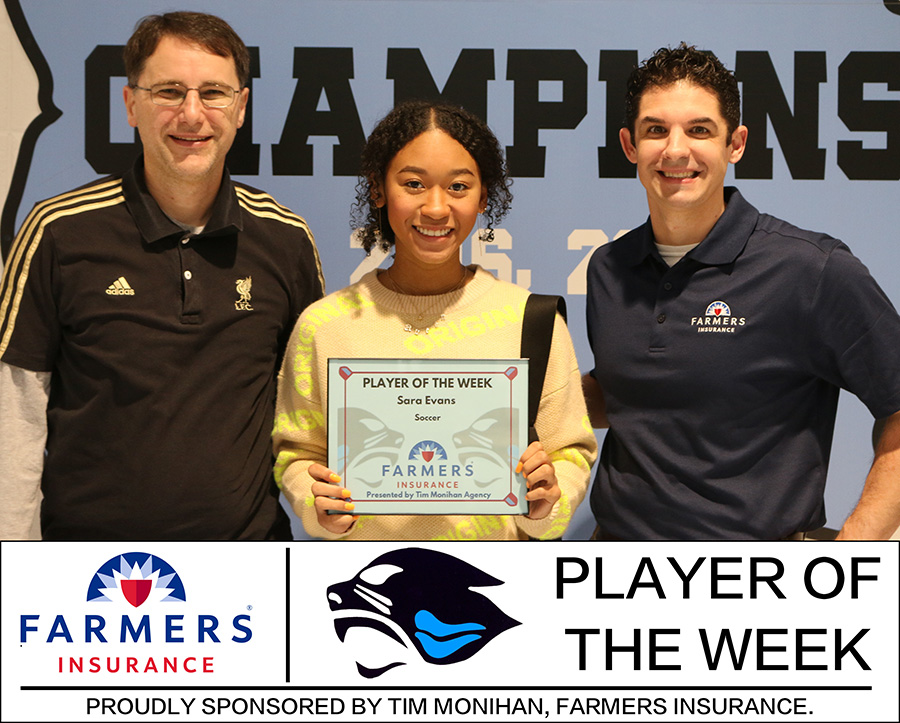 Sara Evans
Tim Monihan and Farmers Insurance have named junior Sara Evans as the third Player of the Week for spring sports.
Evans leads the team this season in goals with 11 and in points with 28. She has also contributed six assists. She is a leader on and off the field, and is a great student of the game. 

"[Sara] is just as awesome in practice as she is in games," head coach John Bowen said. "She does more than what everybody sees, but what you see is really amazing. It's just Sara being Sara, and we are really glad she's on our team."
Over the last two games against Whitewater and Veterans, Evans has scored five goals and has been a firecracker for the Lady Panther offense. 
"It feels good to be recognized for my hard work," Evans said. "No matter what, I feel I can always make an impact in games."
Schools are closed today due to the Coronavirus. All athletics have been canceled through at least March 27. Follow us on Twitter for all Starr's Mill sports updates.