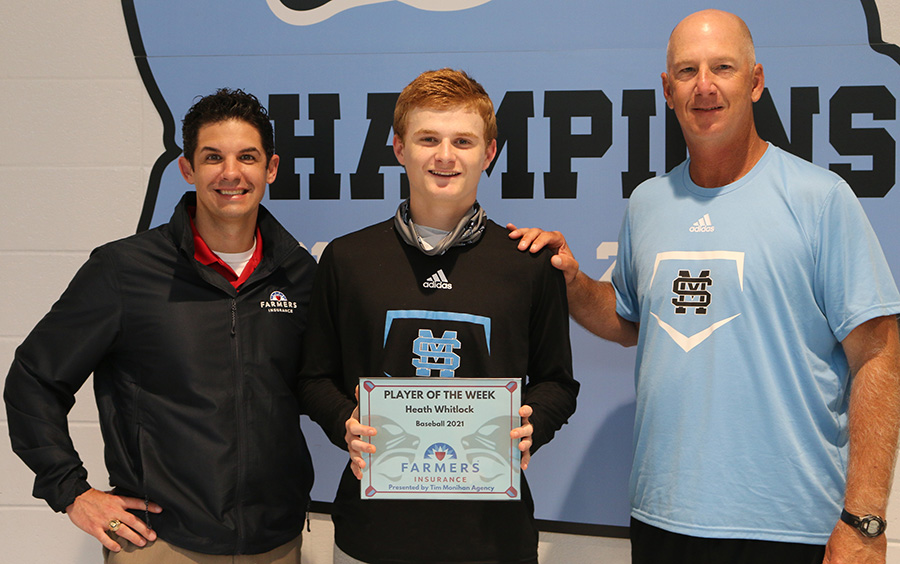 Heath Whitlock
Tim Monihan and Farmers Insurance recognize freshman outfielder Heath Whitlock as the 12th Player of the Week for the 2021 spring sports season. 

"I'm just going to keep doing what I am doing," Whitlock said.
Head coach Brent Moseley chose Whitlock due to his effort he put into the sport as well as the commitment to the team. 
"He has worked hard all season, improved, and is one of our best hitters," assistant coach Jeff Klein said.
Whitlock helped the Starr's Mill baseball defeat Tri-Cities in the opening round of the state playoffs. Whitlock went five-for-seven with four RBIs in the series. Starr's Mill swept the Bulldogs 2-0, winning 12-0 and 15-0. 
"All we need to do now is win state," Whitlock said. "[The Coffee County] matchup is better than the last one." 
Starr's Mill baseball swept Coffee County 2-0 (9-5, 8-0) in the second round matchup between the two teams. The Panthers travel to Greenbriar on May 10 to play in the AAAAA GHSA state quarterfinals.