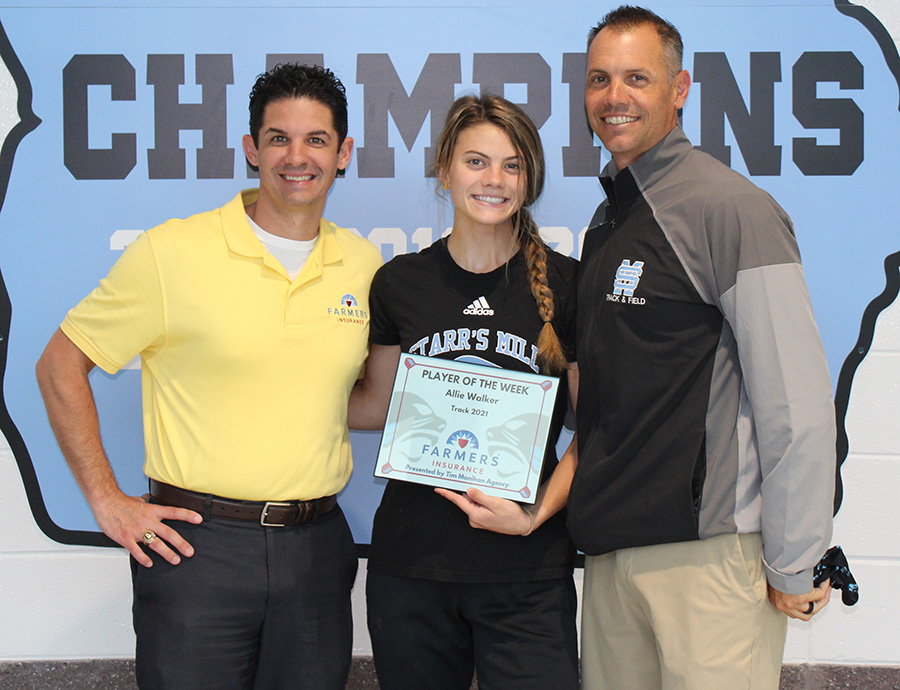 Allie Walker
Tim Monihan and Farmers Insurance recognize senior distance runner Allie Walker as the 16th Player of the Week for the spring sports season.
Walker placed 8th in the 800, setting a new school record with a time of 2 minutes, 15.93 seconds.

 "She puts a lot of effort in what she does," head coach Chad Walker said. "She is going to continue to work hard and toward her goals."
Allie will attend Georgia Tech in the fall and run track. She also holds the school record in the 1600, after finishing in a time of 5 minutes, 15.35 seconds during the AAAAA Sectionals on May 8.
"Work hard and keep a positive attitude. It all pays off," Allie said. "You just have to keep working even sometimes when it can be hard. Just keep your mind right, [and] trust your coaches and yourself."
Junior Amanda Robinson was the only other Lady Panther to earn a podium finish, placing 8th in the pole vault with a height of 9 feet. 
Girls team earned 7 points and finished 26th out of 36 teams. Woodward Academy placed 1st place with 59.50 points.