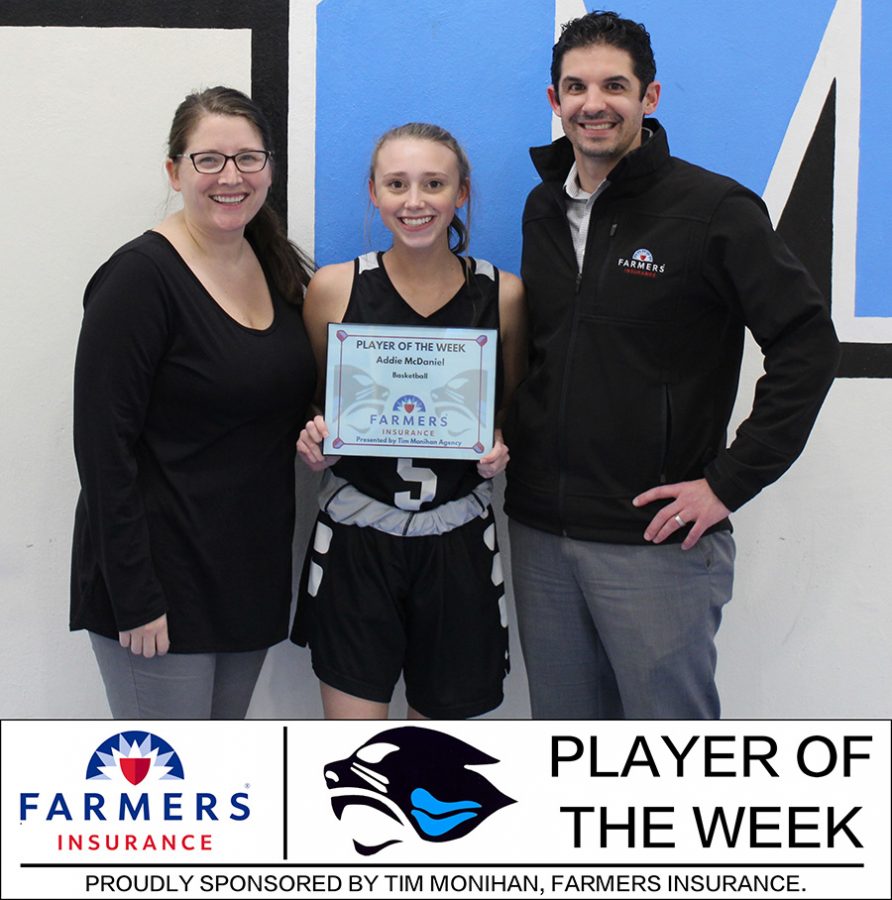 Addie McDaniel
Tim Monihan and Farmers Insurance have named junior guard Addie McDaniel as the first Player of the Week for the 2019-2020 winter sports season.
"Addie is a great teammate on top of the fact that she tries hard," head girls' basketball coach Emily Sweeney said. "She works hard [and] she does anything she can to get better and make her teammates better."

Overall the team is 5-3 and 2-0 in the region. The team is currently carrying a three-game win streak into the break. They are also one of only two teams still undefeated in region 3-AAAAA. Griffin (3-0) is the only other team with an unblemished region record.
"I have much to improve on," McDaniel said. "Me coming out and playing as hard as I can is really all I can do right now."
Last Saturday, the Lady Panthers defeated Loganville 67-57. Their next three tournaments are being played over the holiday break. They have a game on Dec. 20 versus Pace Academy, a game on Dec. 21 against Westminster, and a game on Dec. 27 versus Maclay in Tallahassee, Florida.
Their next home game is a region matchup on Jan. 7 against Fayette County at 6 p.m.