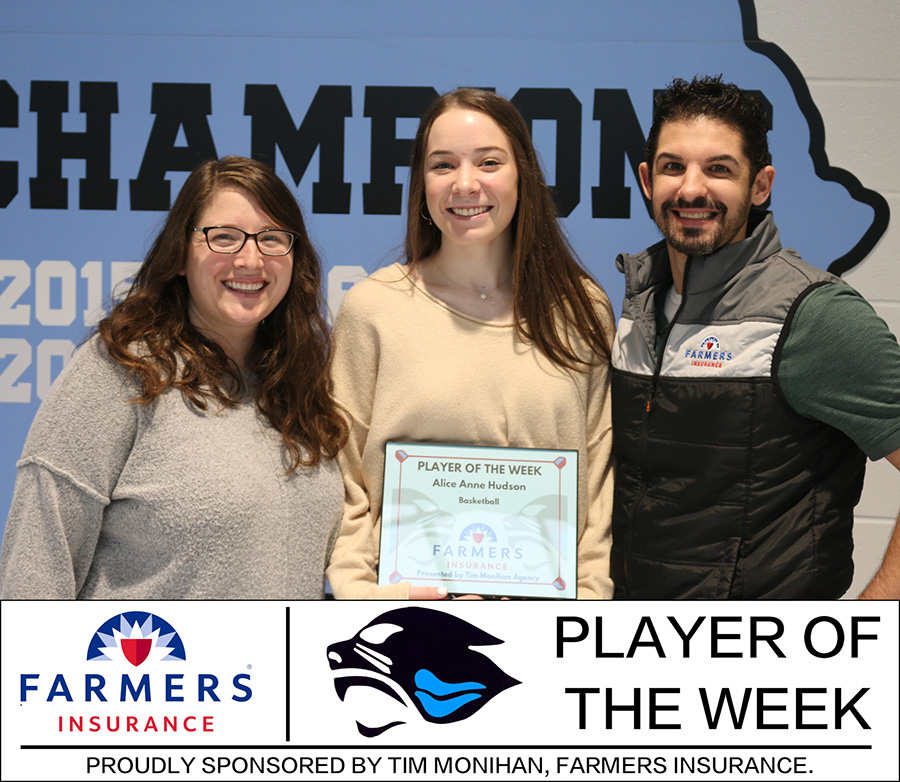 Alice Anne Hudson
Tim Monihan and Farmers Insurance have named senior girls' basketball player Alice Anne Hudson as the third Player of the Week for the 2019-2020 winter sports season.
"She brings offensive threat, but she also is a defensive threat," girls' basketball coach Emily Sweeney said.

Currently, the girls' basketball team is carrying a 12-game winning streak and the only undefeated team in Region 3-AAAAA after defeating Griffin 45-35 last Saturday.
"That was probably one of our best games against Griffin," Hudson said. "They're one of our rivals in the region, so it was fun beating them and working together."
In the win over Griffin, Hudson led the way with 17 points, five blocks, and three steals. The team improved to 14-3 overall and 5-0 in the region. 
The girls' and boys' basketball teams host McIntosh on Jan. 17 in the Battle of the Bubble. In the last meeting between these two teams, the Starr's Mill girls' team dominated 58-16, but the McIntosh boys' team prevailed in the final seconds 57-54.
Tipoff is at 6 p.m. tonight in the Panther Pit.