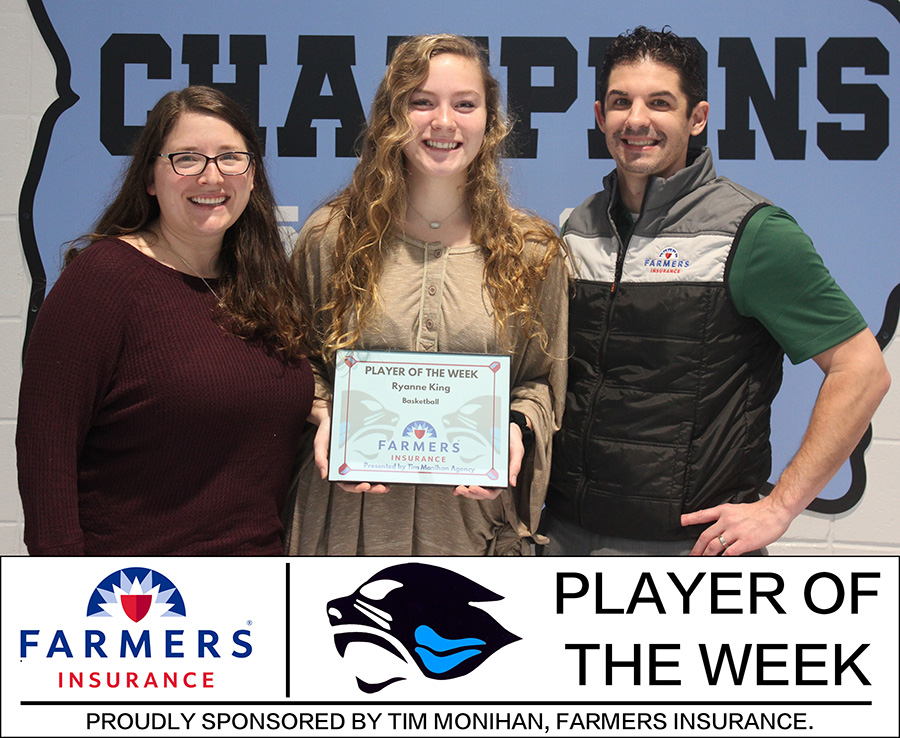 Ryanne King
Tim Monihan and Farmers Insurance have named senior Ryanne King as the sixth player of the week for the 2019-2020 winter sports season.

"I expect her to be a leader on the floor," girls' basketball head coach Emily Sweeney said. "If somebody doesn't know where they're going, then she needs to tell them what to do."
For the second season in a row, the girls captured the No. 1 seed for the 3-AAAAA region tournament. King and the team went undefeated in region play (12-0) while ending the season 21-3 overall. They defeated Jonesboro 56-36 in the final regular season game last Saturday.
"We've played together since the third grade," Ryanne King said. "We just know how to work together."
During the Jonesboro game, King scored six points. Her and the rest of her Starr's Mill teammates had a tremendous second half against Fayette County last night, outscoring the Lady Tigers 38-14 in the final two quarters and winning 50-28 to secure a spot in the region championship game.
The girls play the championship game at home tonight against Griffin. The game starts at 7 p.m.