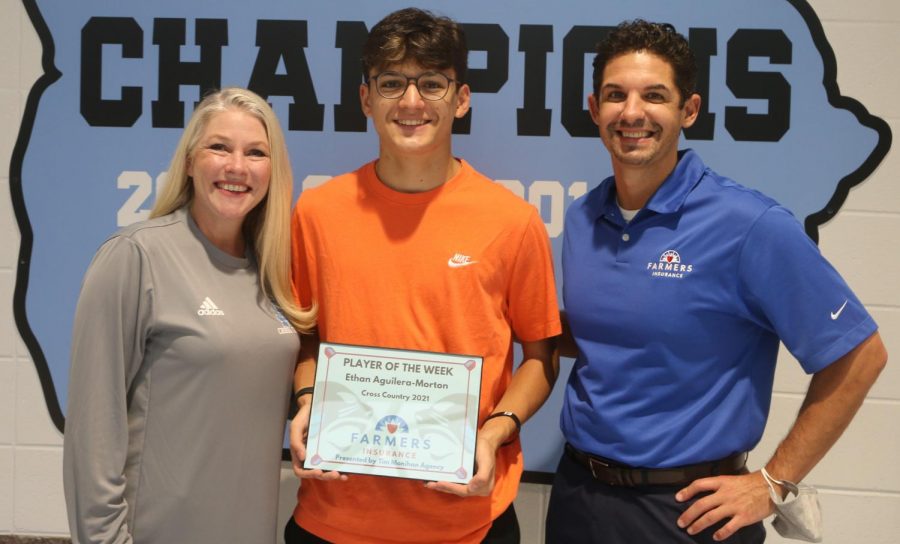 Ethan Aguilera-Morton
Tim Monihan and the Farmers Insurance recognize junior Ethan Aguilera-Morton as the eighth Player of the Week for the fall sports season.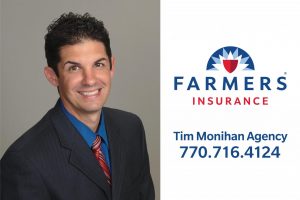 "I am pretty fast. I am always trying to push everyone forward to run faster," Aguilera-Morton said. "I am an example [of teamwork]." 
Aguilera-Morton competed at the AT&T Starr's Mill Panther Meet on September 4. He finished 56th overall with a time of 17 minutes and 14.07 seconds. Senior Garrett Jones was the leading Panther runner, finishing 9th with a time of 15 minutes and 58.16 seconds. Starr's Mill placed 8th overall out of 34 teams.
"Ethan has worked hard since the beginning of summer during practices," head coach Kelly Rock said. "[He has] consistently showed up and made his performance one of the best on the team." 
Aguilera-Morton ran at the Carrollton Orthopaedic Invitational on September 11 where he placed 83rd out of 243 runners. He completed the 5k event in 18 minutes and 11.54 seconds. Senior Garrett Jones again led the Panthers, coming home 38th with a time of 17 minutes and 19.42 seconds. As a team, Starr's Mill finished 12th out of 35 schools.
Last weekend, Aguilera-Morton and his fellow Panther teammates traveled to Cartersville, Georgia, to compete in the Wingfoot Classic. Aguilera finished 65th with a time of 17 minutes, 16.3 seconds, nearly a full minute below his time from the week before. The team placed 10th overall.