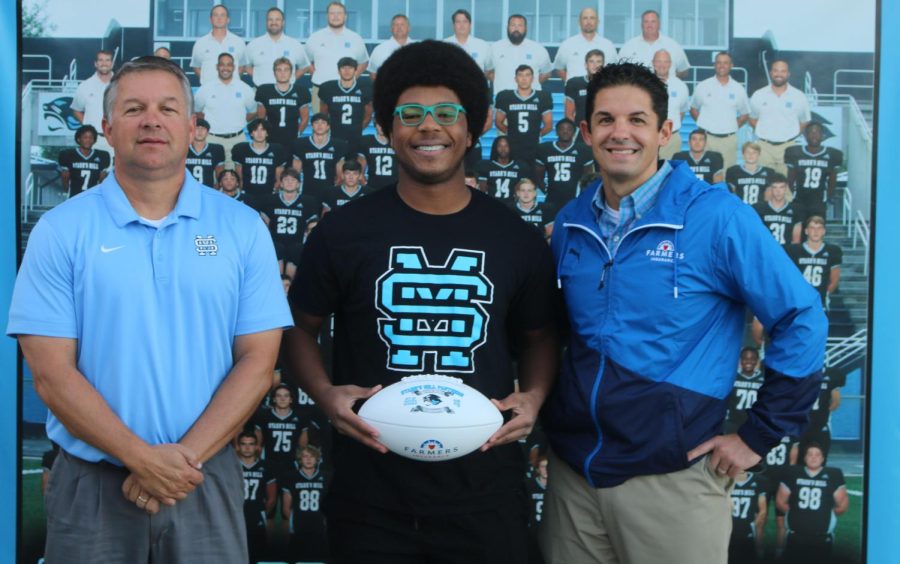 Andre Laurent
Tim Monihan and Farmers Insurance recognize junior defensive tackle Andre Laurent as the 13th Player of the Week for the fall sports season.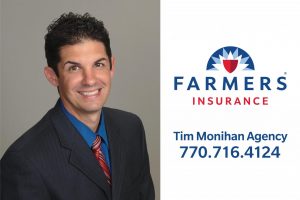 "He plays hard," head coach Chad Phillips said.  "He's not as big as the other guys, but he plays with heart and tenacity."
Last Friday, the Panthers suffered their first loss in region play. Despite holding the Wildcats to 204 yards of total offense and only giving up one offensive touchdown, Whitewater claimed the top region spot in the 16-13 victory.. 
"I bring consistency and hard work to the team," Laurent said. "I'm always willing to put my body on the line. I think I played my best against Whitewater."
Starr's Mill defense held Whitewater to a single touchdown the entire game. The Panthers forced Whitewater to settle for a field goal three times in the second half. Wildcat kicker TJ Hartley connected at distances of 31, 40, and 37 yards.
The Panthers host McIntosh tonight starting at 7:30 p.m. Homecoming king and queen will be announced during halftime.