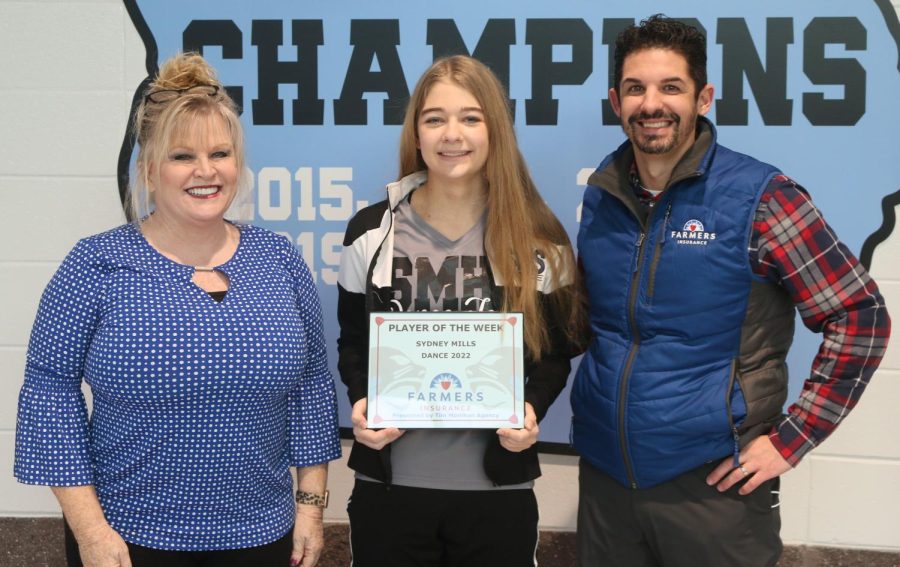 Sydney Mills
Tim Monihan and Farmers Insurance recognize senior dance captain Sydney Mills as the fourth Player of the Week for the winter sports season.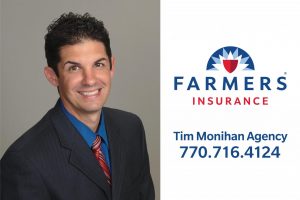 "[I like] just being together with [the team]," Mills said. "Having a nice bond with each other definitely makes us dance better."
Mills is a positive example for her teammates. She has extensive dance know-how and applies it to her role as a team captain.
"[Mills] is an extremely talented and knowledgeable athlete and is a leader on the team," dance coach Patt Coleman said. "The girls really respect her. They recognize her knowledge and her leadership skills."
So far, the Pantherettes have had a great season. In both recent competitions, the team placed first in both pom and jazz. At the Sapphire Showcase at West Laurens, the team had the highest overall score, making them Grand Champion in addition to their pom and jazz accomplishments.
This Saturday, the Pantherettes head to Heritage for the HHS 5 Star-Ringgold competition. Meanwhile, the team continues to prepare for the state competition coming up on February 12.