Ricki Davis
Tim Monihan and Farmers Insurance recognizes junior Ricki Davis as the fifth Player of the Week for the spring sports season.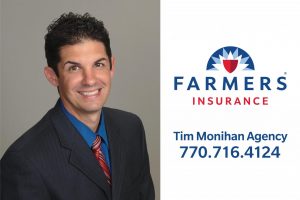 "I've been on the team for four years now, going into my senior year which will be my fifth," Davis said. "So I feel with me being on the team almost the longest really contributes to me being a leader and knowing what to do and helping the underclassmen stand up and become a leader themselves."
According to head golf coach Burt Waller, Davis has had a great start to her year. She has made great improvements and has been consistent throughout the season.
"[Davis] is a good worker," Waller said. "She goes out, she works on her game, and she's very consistent. She has been a good influence on our girls this year."
The girls finished second at the Lagrange tournament earlier in March, and Davis finished number two on the team in that tournament.
The golf team competes next on April 14 at the Georgia National course.
We welcome your comments, but only those comments that are appropriate for a high school publication will be posted. Comments that are derogatory or use inappropriate or vulgar language will not be posted.