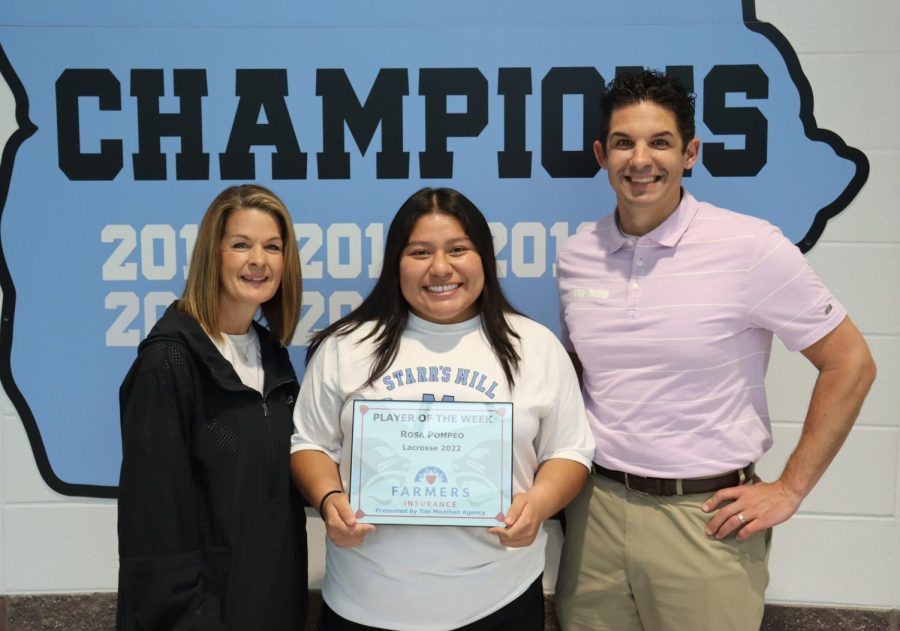 Rosa Pompeo
Tim Monihan and Farmers Insurance recognize senior goalie Rosa Pompeo as the seventh Player of the Week for the spring sports season.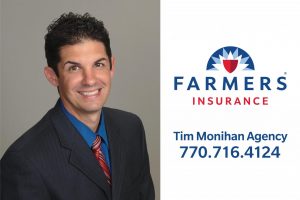 "The chemistry is really strong, and we are all hyping each other up before a game," Pompeo said when asked about her favorite part about being on the lacrosse team.
Pompeo splits time with sophomore goalie Maggie Kluemper in most games, while posting many saves throughout the season Pompeo was praised by head Coach Mary Lehman for her attitude and overall work ethic. 
"She is just a tremendous amount of leadership on our team," Lehman said. "She's the athlete that does things when nobody is looking."
Starr's Mill girls lacrosse is currently 8-7 overall. They have had a difficult schedule this year, facing two teams in the National Top 10 according to MaxPreps. 
After last night's 9-7 loss to McIntosh, the Lady Panthers will be the area's second seed when state playoffs begin later this month. The team will prepare for the playoffs with games against Kell, Pope, and Hillgrove, three teams ranked above the Panthers according to MaxPreps.