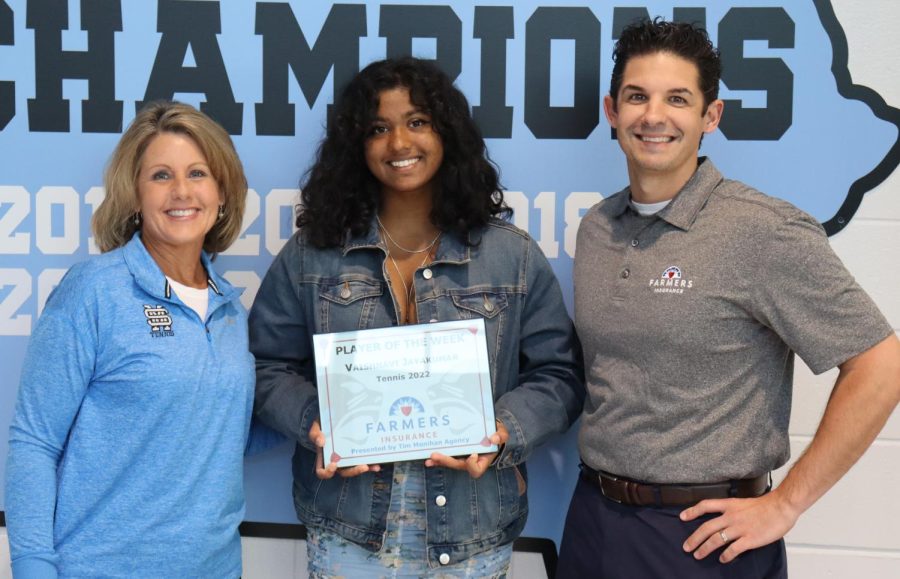 Vaishnavi Jayakumar
Tim Monihan and Farmers Insurance recognize sophomore Vaishnavi Jayakumar as the eighth Player of the Week for the 2022 spring sports season.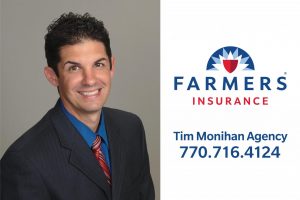 "I'm finally getting my groove back, and that's made me really happy," Jayakumar said. She also commented on how she enjoys the sense of community with everyone on the team.
Jayakumar plays line three singles for the girls team. According to tennis head coach Amy Evert, Jayakumar easily won both region tournament matches.
"[Jayakumar] has great skills and she is a great asset to the team," Evert said. "She took care of business, so I'm very proud of her."
The tennis team recently finished the region tournament as runner-up, having lost to McIntosh in the championship match.
However, the Panthers won the first state playoff match 3-0 over Jones County, and will be continuing to the second round of playoffs at Greenbrier on April 26.