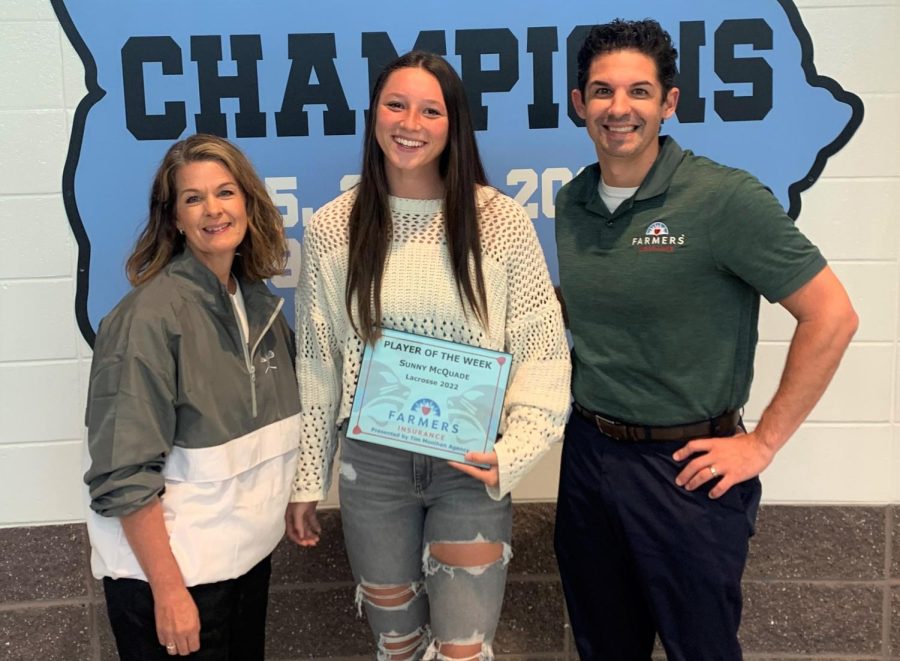 Sunny McQuade
Tim Monihan and Farmers Insurance recognize sophomore Sunny McQuade as the 12th Player of the Week for the 2022 spring sports season.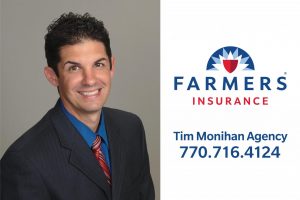 "She has developed into a strong, fast, and consistent player on the team this season," head coach Mary Lehman said. "She has been a pivotal element to our improved draw percentages."
In the second round of the A-5A GHSA State Playoffs, McQuade had a career day notching four goals and recording her first career hat-trick. Her four goals, and senior Hannah Leon's goal in overtime, helped the team advance to their fourth-straight state semifinal appearance.
"It's exciting. It means a lot that people see my hard work," McQuade said. "Either way, I still love playing lacrosse."
Last night the Panthers hosted Northview from Johns Creek in the semifinals. The Lady Panthers fell 15-14 and ended the season at 11-11 overall. A recap of that game will be posted on theprowlernews.org.