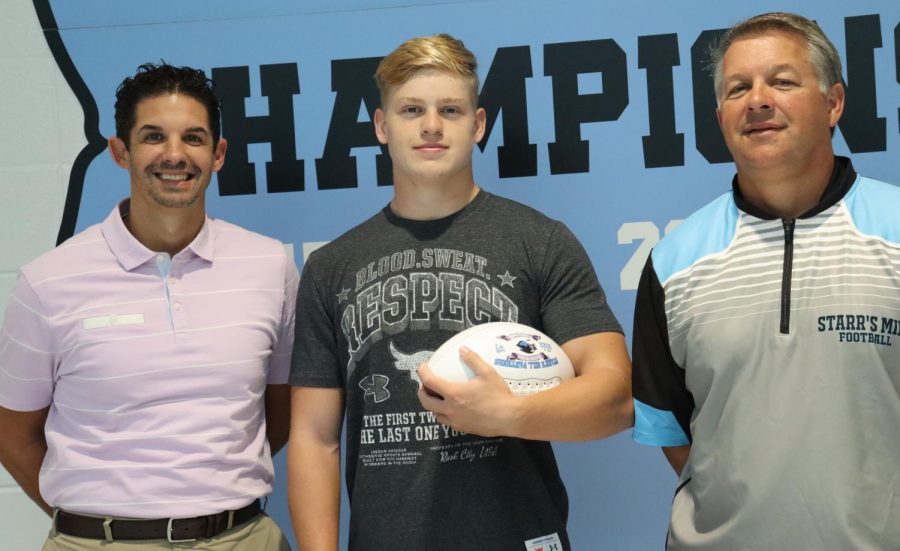 Jacob Free
Tim Monihan and Farmers Insurance recognize senior Jacob Free as the 11th Player of the Week for the fall sports season.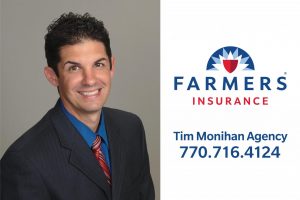 "I went out there and did whatever the coach expected of me," Free said. "I tried to provide the best I can for them, and the team, do the best I could for the team, and help out." Free said.
Last week's game against Fayette County included the biggest production out of Free this season. He had 14 rushing attempts for 92 yards and one touchdown. His touchdown came on an 18-yard run in the 2nd quarter to put Starr's Mill up 12-0.
"He learned a new position in about three days, came in and he filled in for Greigh Joseph and really played well," head coach Chad Phillips said. "He had a big night for us."
After relying on the pass game the last few weeks, Starr's Mill returned to controlling the clock with the run game. The Panthers had the ball for over 34 minutes courtesy of 275 yards on the ground and 55 attempts. Starr's Mill defeated Fayette County 33-0. 
"I had a little bit of a learning curve I had to overcome," Free said. "Luckily we had an easy matchup, [and] it helped."
The Panthers are now 5-2 overall and 2-2 in the region. The team currently sits in a three-way tie with Whitewater and LaGrange for the third spot in Region 4-AAAA. 
After a bye this week, Starr's Mill will travel to play Riverdale at 7:30 p.m. on October 21 in Southern Crescent Stadium.