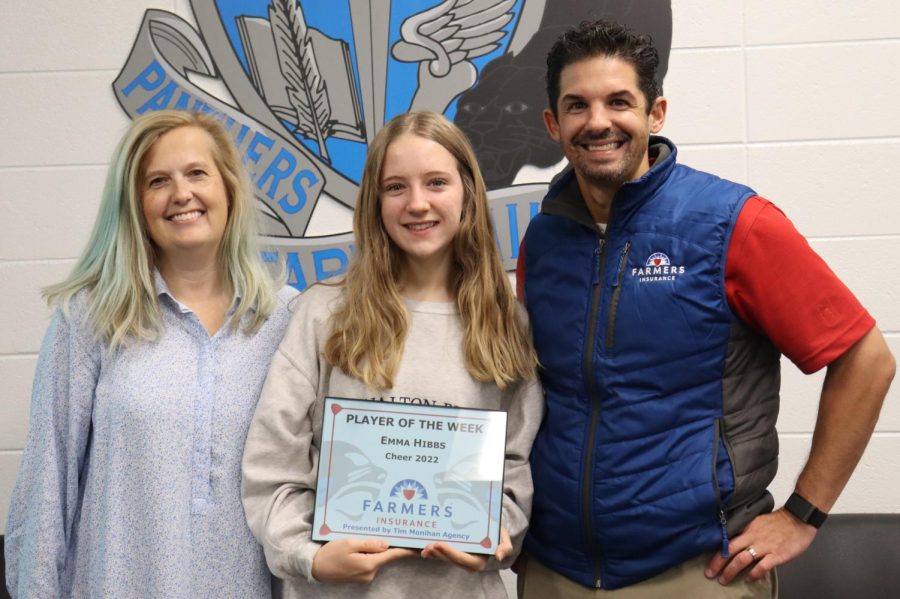 Emma Hibbs
Tim Monihan and Farmers Insurance recognize senior cheerleader Emma Hibbs as the 12th Player of the Week for the fall sports season.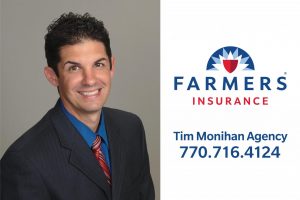 "I feel like I always work hard, and I do what's best for the team," Hibbs said.
To begin the 2022 cheer season, Hibbs was named GHSA's AAAA Cheerleader of the Year. Last week, the cheer team placed first at Whitewater.
"They've done really well, [and] they've really come together as a team," varsity cheer head coach Mandy Ratliff said. "A lot of close relationships have made us more successful."
The team previously placed second at Putnam County on October 8. Despite strong finishes at the last two competitions, Ratliff says they need to work on tumbling.
"[Cheer] has taught me how to have good time management skills and just be a good leader," Hibbs said.
Varsity cheer competes again at 10:30 a.m. on October 22 at Lassiter.