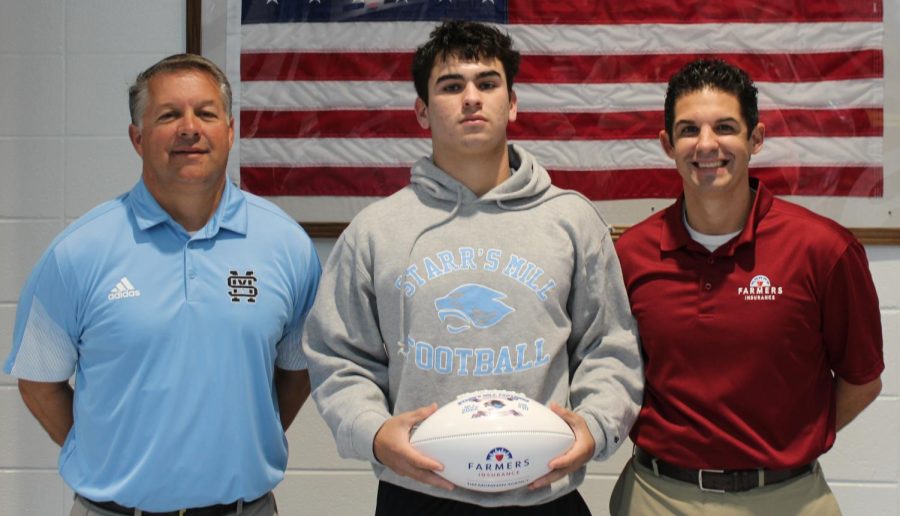 Evan Bartek
Tim Monihan and Farmers Insurance recognize sophomore football player Evan Bartek as the 15th Player of the Week for the 2022 sports season.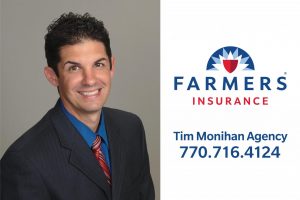 "I am happy I got selected because it reflects the work I put in," Bartek said, "It shows that I've done what my coaches told me to do."
Bartek is the second varsity linebacker of the year to be selected as Player of the Week.
"[Bartek] is a very tough kid and he is a sophomore," head coach Chad Phillips said. "We don't have any other sophomores that start on defense, so he's got a big opportunity to be one of the better defensive players we've ever had." 
Last week, in the 14-6 loss to Whitewater, Starr's Mill gave up 227 yards on the ground and held the Wildcats to 25 yards passing. 
"[Bartek] isn't very vocal, but he leads in the way he plays. His standards are very, very high and he leads by example," Philips said. "If he continues to develop physically, if he gets stronger and faster and bigger, he'll have a good opportunity to play college football."
For the season, Starr's Mill allowed 135.1 rushing yards per game. They held opponents to 13.9 points per game en route to finishing the season 7-3 overall and 4-3 in region play.