Emma Frank
Tim Monihan and Farmers Insurance recognize junior Emma Frank as the first Player of the Week for the 2022 winter sports season.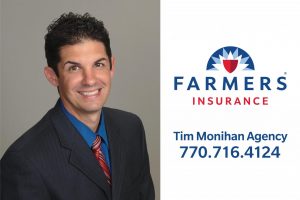 "[Emma] always wants the best for others and helping others," head swimming coach Derek Abrams said. "She is really pushing hard to try to get the best times that she can get. She is definitely a motivator and helps get the other swimmers focused."  
Abrams points out that this year the team is smaller with fewer girls, but the quality of swimmers is good, which helps with the strong team.  
Frank earned her first state qualifying time on November 18 in the swim team's meet against Whitewater. She also contributed in helping her relay team qualify for the state meet. 
Abrams complimented Frank for how she encourages her teammates, especially the younger swimmers. Before a meet they have team dinners, which Frank likes to host. 
"I'm focusing on my strokes. Just working on improving and dropping time," Frank said. "I feel like for me I bring the team together. I get us kind of working as a team instead of individuals. I let people know that they are cared about on the team." 
Both swim teams compete tonight at Kedron Aquatic Center in a tri-meet versus Sandy Creek and Fayette County.
We welcome your comments, but only those comments that are appropriate for a high school publication will be posted. Comments that are derogatory or use inappropriate or vulgar language will not be posted.