Jimmy Callaghan
Tim Monihan and Farmers Insurance recognize senior Jimmy Callaghan as the second Player of the Week for the winter sports season.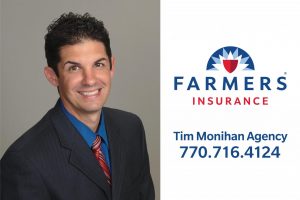 "It means a lot considering I've been on the team for four years," Callaghan said.
According to head coach Derek Abrams, Callaghan is a leader on the team and even heads the team cheer before each meet. He has been a state qualifier every year.
"Jimmy is an elite swimmer who puts in the work, and he's also a team player," Abrams said.
In the team's most recent swim meet against Whitewater, Callaghan finished either first or second in every event minus one disqualification.  The boys swim team is currently 1-1 this season, beating Whitewater and losing to McIntosh.
Starr's Mill competes again in the Lakeside Invitational on December 10.
We welcome your comments, but only those comments that are appropriate for a high school publication will be posted. Comments that are derogatory or use inappropriate or vulgar language will not be posted.