Owen Dixon
Tim Monihan and Farmers Insurance recognize junior wrestler Owen Dixon as the third Player of the Week for the 2022 winter sports season.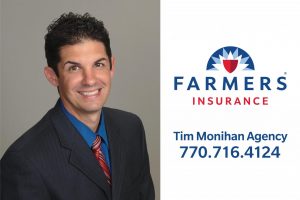 "I've been putting in a lot of time, effort, and I'm team captain this year," Dixon said. "It's one of the first times a wrestler has been Player of the Week for a while, so it's a nice representation."
Dixon wrestles in the 150 weight class in his second full year of wrestling. In the team's recent match, Dixon placed 6th in a competitive county tournament.
"Owen is a leader on the team. He is one of our team captains," wrestling head coach John Steiner said. "He is always leading drills at practice and helping out the younger guys to get them to grow and to get them where they need to be." 
Starr's Mill competes at 5 p.m. tonight in the South Metro Invitational at Eastside High School.
We welcome your comments, but only those comments that are appropriate for a high school publication will be posted. Comments that are derogatory or use inappropriate or vulgar language will not be posted.