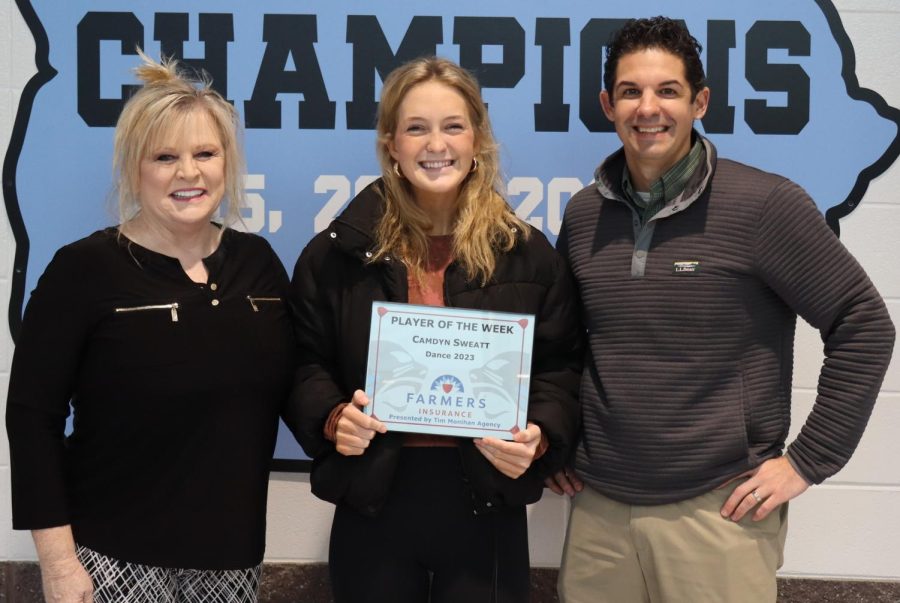 Camdyn Sweatt
Tim Monihan and Farmers Insurance recognize senior dance team captain Camdyn Sweatt as the sixth Player of the Week for the winter sports season.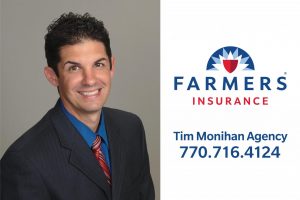 "I love getting to be a captain this year and lead the girls, showing them what I learned last year and carry it into this year," Sweatt said.
Sweatt and her fellow Pantherettes placed first in both pom and jazz last weekend at the Stilwell School of Art competition.  
"Camdyn is a very talented dancer, plus she is a leader, and she exhibited all of the leadership skills a captain needs," head coach Patt Colemon said. "She is one of the best turners and has great technique."
This is Sweatt's second year on the dance team which has placed first in jazz and no lower than second in pom through three competitions so far this season.
Sweatt and the Pantherettes have three more competitions before the state meet where the team will look to win its sixth straight state championship in at least one division.
The Pantherettes travel to Heritage High School for their next competition scheduled to begin at 8 a.m. on January 21.