Makoa Serapion
Tim Monihan and Farmers Insurance recognize junior wrestler Makoa Serapion as the seventh Player of the Week for the winter sports season.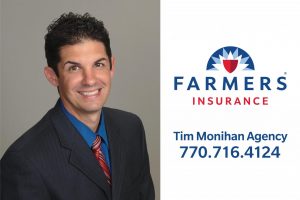 "[Makoa] is starting to emerge as one of our leaders," wrestling coach John Steiner said. "I look forward to him being one of our leaders next year as well."
According to Steiner, Serapion contributes a certain energy to the team, along with excitement and intensity. 
"We're good friends on the team, good people," Serapion said. "I feel like that's why we have success."
In the first half of the season, the Panthers qualified for sectional duals. Now most of the way through the 2022-2023 season, the Panthers stand 5-16 overall and 1-4 in region.
The wrestling team hosts Forest Park, East Coweta, and Whitefield Christian Academy tonight at 5:30 p.m. Three senior members of the team will be recognized at the event.
We welcome your comments, but only those comments that are appropriate for a high school publication will be posted. Comments that are derogatory or use inappropriate or vulgar language will not be posted.