Jonah Hendrickson
Tim Monihan and Farmers Insurance recognize junior swimmer Jonah Hendrickson as the eighth Player of the Week for the winter sports season.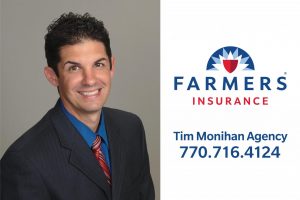 "Jonah is a phenomenal swimmer and has put in so much hard work this year," head coach Derek Abrams said. "He was very close to getting state cut times in individual, and at the county championship he got two individual state cut times."
According to Abrams, Hendrickson brings dedication and drive to work hard, which motivates the other swimmers on the team.
Last weekend, Starr's Mill swim won the county championship for the 23rd consecutive time. They defeated McIntosh by one point.
"As an upperclassman I was excited to be a role model to some of the underclassmen," Hendrickson said. "Since I was at their level at the start of the year, I was able to relate to them more. Now that I have gotten more advanced at the swimming level, I can help them improve on their breaststroke." 
Those who qualified for the state meet will continue to practice before traveling to Georgia Tech on February 3 and 4 for the state championships.
We welcome your comments, but only those comments that are appropriate for a high school publication will be posted. Comments that are derogatory or use inappropriate or vulgar language will not be posted.