Amelia Santos
Tim Monihan and Farmers Insurance recognize senior swimmer Amelia Santos as the ninth Player of the Week for the winter sports season.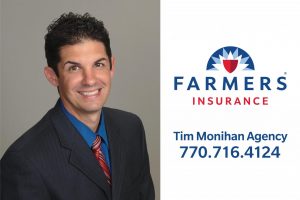 "Amelia is just one of those swimmers that she does all of the little things right," head coach Derek Abrams said. "She puts in a ton of hard work, and she gets the results."
According to Abrams, she sets a great example for the underclassmen, and they are positively influenced by her dedication to her sport. 
Starr's Mill recently won the county championship for the 23rd year in a row. This year they defended the title, defeating McIntosh by one point. Santos will compete in the 50 freestyle, 100 freestyle, 200 medley relay, and 400 freestyle relay at state this Saturday.
 "I've been on the Starr's Mill swim team for four years and I have just been a very positive influence on the swimmers," Santos said. " I really try to motivate everybody and help out any way I can and really keep a positive mindset and keep the morale high."
The state championship finals will be hosted at Georgia Tech on Saturday night at 6 p.m.
We welcome your comments, but only those comments that are appropriate for a high school publication will be posted. Comments that are derogatory or use inappropriate or vulgar language will not be posted.