Graham Lyle
Junior Graham Lyle has been chosen as the 12th Player of the Week for the 2023 spring sports season.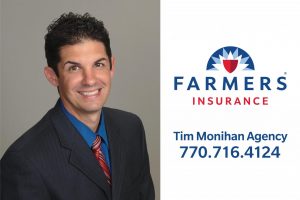 "He's a big part of our success, especially defensively in the clearing game," Schmidlkofer said. "He's just a good player. He's been consistent. He does what we ask him to do. He's very coachable, and he brings a lot of energy to practice and the game."
Lyle is part of a Panther lacrosse team with no seniors. Lyle and his fellow teammates advanced to state semifinals for a second year in a row, but were eliminated from the playoffs earlier this week after a 7-6 loss to Lovett.
"I think I'm a good leader and I try to bring the guys up when they're down," Lyle said. "There's going to be talent next year, and I have really high hopes."
The Panthers were the 1A-4A Area 3 champions after going 3-0 in area play. Starr's Mill finished the season 15-5 overall.
We welcome your comments, but only those comments that are appropriate for a high school publication will be posted. Comments that are derogatory or use inappropriate or vulgar language will not be posted.