Kendra Ivaska
Freshman Kendra Ivaska has been chosen as the 14th Farmers Insurance Player of the Week for the 2023 spring sports season.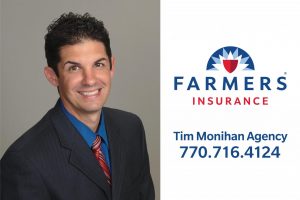 "She's a dual sport athlete, [who] also plays varsity soccer. She found time to split that with track and field. On top of that she works really really hard at her discipline," head coach Chad Walker said. "She was able to go out there and finish second in the state meet. She ran the second fastest time in school history [in the 800-meter] at two minutes, 16 seconds." 
In addition to her runner-up finish in the 800, Ivaska finished fourth in the 4x400m and fifth in the 4x800m. 
"I've been doing a lot of long sprint work," Ivaska said. "[I'm] honored that I've got to work with a lot of talented coaches." 
Freshman Mia Brown and sophomores Bella Gorman and Kali McQuade joined Ivaska in finishing fourth in the 4×400. Freshmen Ana Miller and Gabriella Roach and senior Mia Haefner finished fifth in the 4×800 with Ivaska. 
Other podium finishes at state for Starr's Mill included junior Tani Alofe placing sixth in the long jump and junior Emma Arnold finishing seventh place in the 300. 
"[The girls] broke the top ten in [the] state," Walker said. "We had some really good performances, and I was very pleased."
Girls track and field placed 9th overall at the AAAA State Championship with a total of 27 points.
We welcome your comments, but only those comments that are appropriate for a high school publication will be posted. Comments that are derogatory or use inappropriate or vulgar language will not be posted.