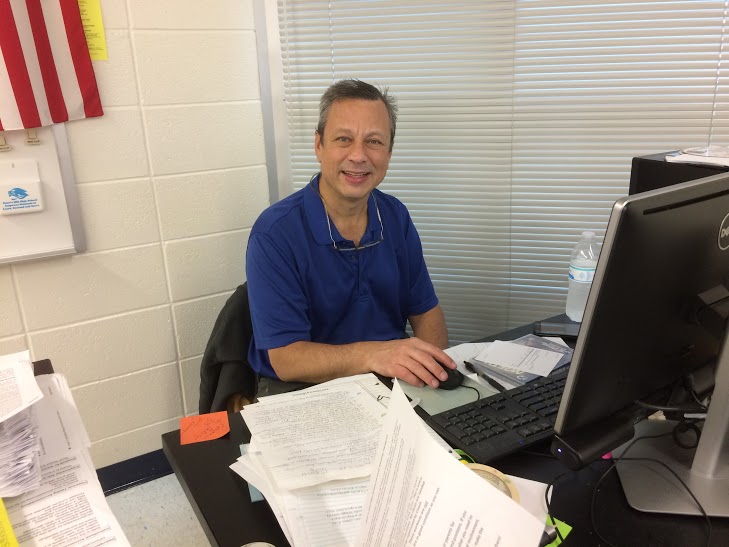 Bill Helvig
"[The school] needed a JV lacrosse coach and a science teacher, so I came."
Background
Lived in Fayette County since age 10

Graduated from McIntosh High School
Education
Biology degree from Auburn University
Courses taught
Coaching duties
Starr's Mill welcomes Bill Helvig to the science department.
Helvig has always been interested in science, but the decision to major in it was not a simple one. "My best subject was actually history," Helvig said, "but what can you do with a history degree?"
Science was a natural second choice for Helvig. "I've always been good at science," he said, "and I knew that it would be easier to find a job with a biology major."
Helvig has previously worked at Fayette County and Whitewater High Schools. "I came to Starr's Mill to accommodate my daughter," Helvig said. His daughter started attending Whitewater this year and Helvig decided to move and give her some space.
Helvig has started considering his future plans. "In three years, I get to retire," he said. "But if I stopped working altogether, I'd be bored stiff."
While he doesn't have any definite plans, Helvig has a couple options in mind. Helvig has considered training to get a certification in welding, or wants "to cut grass on the side of the interstate for a year or two."
"I want to totally mix it up," he said. "In jobs like those, you can look back at the end of the day and say, 'I did that.'"