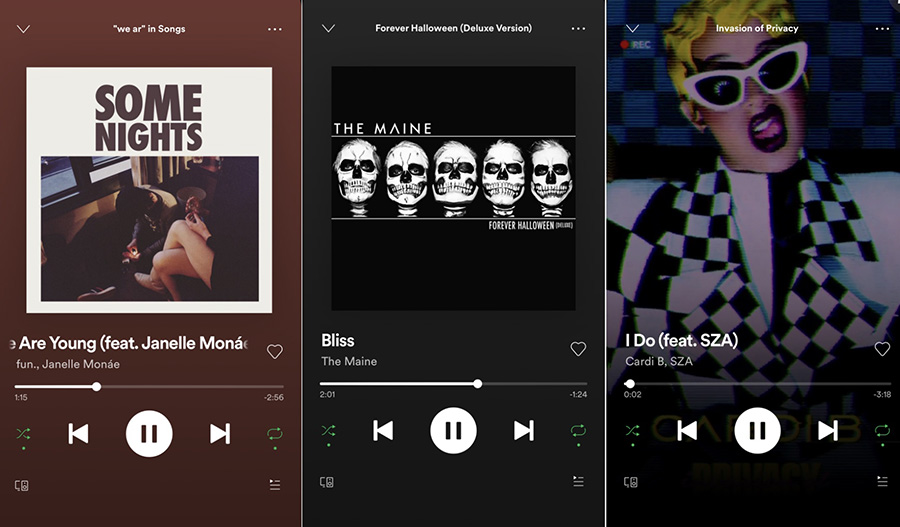 Songs and albums
January 15, 2020
Jordan's pick — Cardi B's album "Invasion of Privacy"
"
Cardi B having the confidence to not care what people may think of her and say what she feels is why I like her."
— A&E Editor Jordan Owens
For a long time, I was never into one artist. I just listened to a mix of music by a mix of artists. Though after listening to one of Cardi B's songs I was instantly hooked, which is why my favorite album of the decade is "Invasion of Privacy."
This album, released in 2018, is about Cardi's life from before to after she became famous. It features phenomenal tracks like "Get Up 10," "Drip," and my favorite song off the album, "Best Life." 
Featuring Chance the Rapper, the artists explore going from not having much to becoming famous, the struggles of being famous, and not listening to their haters. It is a great song to dance to and get pumped up for any occasion.
Cardi B having the confidence to not care what people may think of her and say what she feels is why I like her. She brings so much of her personality to this album, which makes it my favorite of the decade.
Rachel's pick — The Maine's album "Forever Halloween (Deluxe Version)"
Choosing my favorite album from this decade was not an easy task — most of my time is spent listening to music. That being said, the album I chose is one that I can listen to for hours on end and never grow tired of it: "Forever Halloween (Deluxe Version)" by The Maine. Both the original and the deluxe album were released on June 4, 2013.
The Maine is a band that I have been listening to since about 2014, and "Forever Halloween" is the first album of theirs I have ever heard. Naturally, I have a strong affinity for the album, seeing as it is the reason The Maine is my all-time favorite band. The indie-rock album is composed of twelve songs. The deluxe version has an additional four tracks, including my personal favorite "Bliss."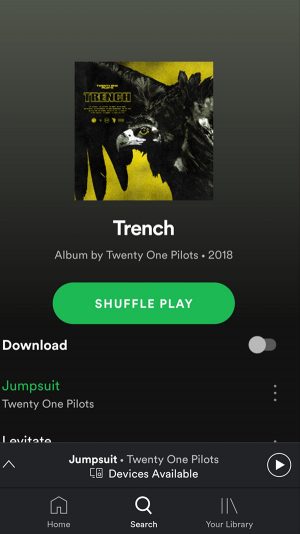 "Bliss" has always stuck with me for some reason. I cannot tell if it is the empowering lyrics or the clean guitar solos throughout the song. Lyrically, the song explains how harsh the realities of life can be and how to escape them to achieve even the tiniest bit of "Bliss." 
"Forever Halloween" will always stay with me. The message of overcoming anxieties in life and living everything up to its full potential has shaped me into who I am today. 
Joslyn's pick — Twenty One Pilots' album "Trench"
Twenty One Pilots have exploded in popularity. Just starting to listen to them in 2016, their favorite album of mine released this decade was "Trench," released in 2018.
My three favorite songs on the album are "My Blood," "Smithereens," and "Jumpsuit." 
"My Blood" is about someone staying there for you no matter the problem. "Smithereens" was written about Jenna Joseph, Tyler Joseph's wife. "Jumpsuit" is a song with a hefty background. 
"Jumpsuit," along with its counterpart "Nico and the Niners," introduces the fans to the fictional town of Dema and Tyler Joseph's alter ego called Clancy, the opposite of Blurryface who is evil. The song centers on Clancy's quest to escape Dema, wearing a yellow jumpsuit. The jumpsuit is the only way he can avoid being captured by the bishops, the watchers and controllers of the city because they cannot see the color yellow. 
The meanings conveyed through lyrics and how Tyler Joseph even manages to convey feelings through the music itself is amazing. 
Kathleen's pick — fun.'s song "We Are Young"
"
It has a certain mood to it that just makes it one of those that you can just scream to while in the car with your friends. "
— Staff Writer Kathleen Stephens
Because this was an entire decades review, I chose a song that I've been listening to for almost the whole decade. The uplifting lyrics of "We Are Young," performed by fun., have kept it on all my playlists.
It has a certain mood to it that just makes it one of those that you can just scream to while in the car with your friends. 
I remember being in about second or third grade hearing this song every morning on the way to school, which is really weird because it's the first song I add to my playlist whenever I make a new one. 
The song is special to me because it reminds me of when I was little, but it also brings back a memory of when all my friends and I sang it around a table during the summer. It just brings people together.
Its carried me through the decade and has kept its place at the top of my playlists.