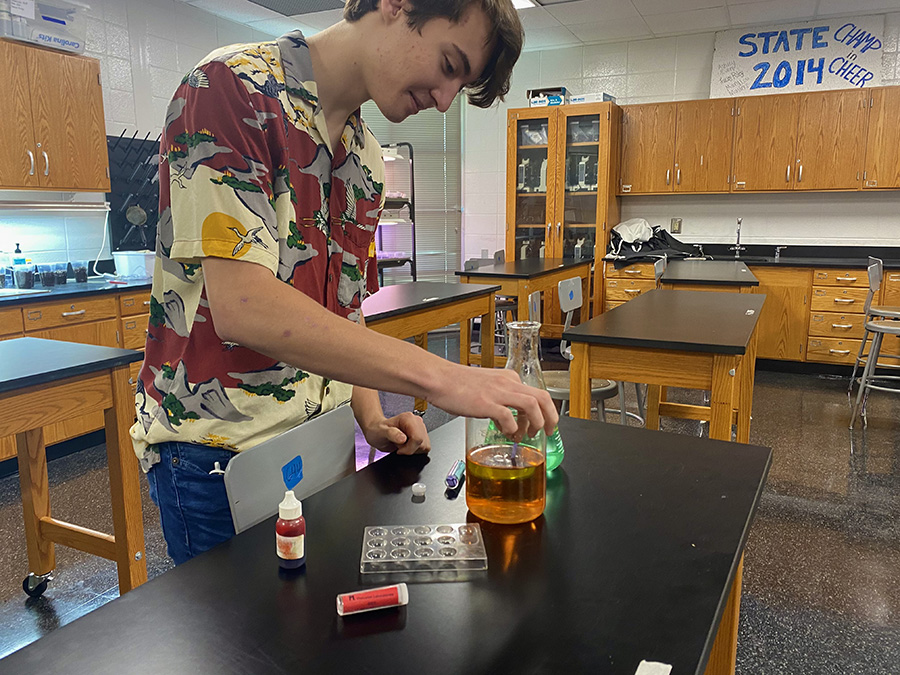 Henry Ravita
Junior Henry Ravita qualified for GHP in chemistry.
"I just enjoy the sciences [chemistry] because I think it's an interesting way to solve problems, and it takes into account lots of variables," Ravita said. "It's just knowledge that builds upon itself, and that's what I wanna do after high school, keep learning."
Ravita attributes his success to the talented group of science teachers at Starr's Mill. Additionally, one of his motivators is his cousin Aulden Jones. Jones previously qualified for the physics portion of the Governor's Honors Program. 
"I just respect his can-do attitude, how hard working he is, and how dedicated he is to his passion of physics research," Ravita said. 
Ravita would like to pursue a career in chemistry beyond college. He is interested in being a biochemical researcher, a pharmacist, or an engineer. He would like to incorporate chemistry into whatever career he chooses to attain.
Ravita is a member of the National Beta Club, National Honor Society, National Society of High School Scholars, and National Technical Honor Society. He enjoys playing video games or researching advances in science.