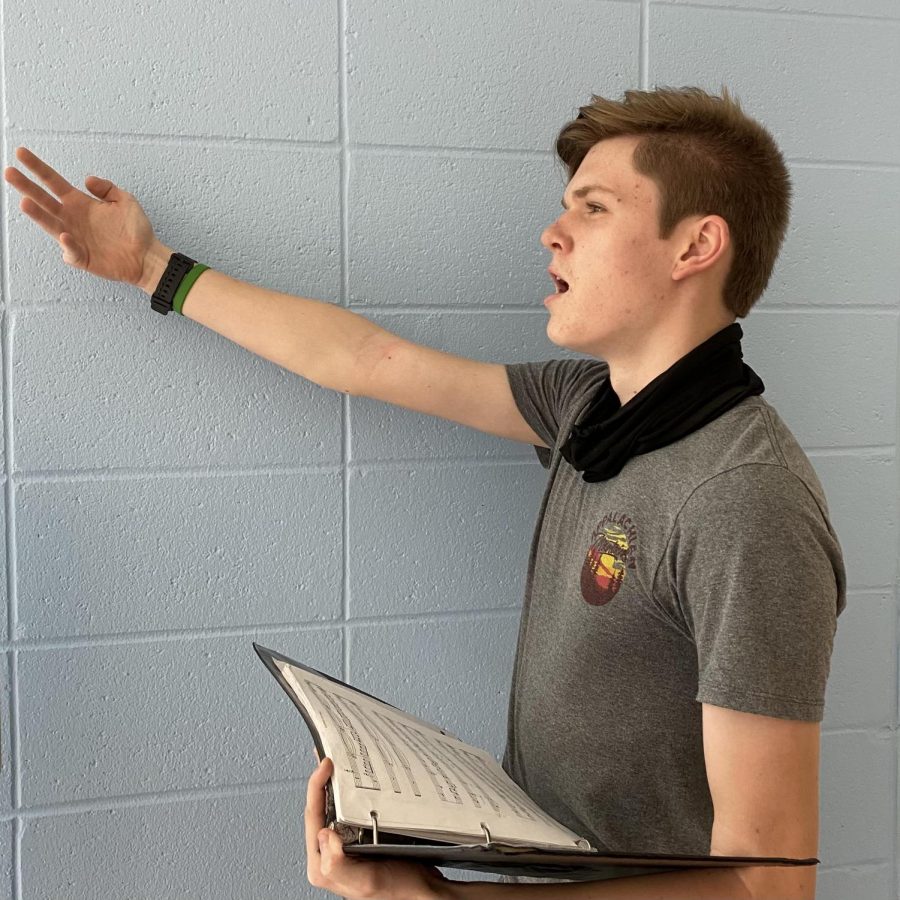 Corbin McEver
Corbin McEver is a junior who will be attending GHP as a music student studying vocal skills.
He was nominated by Starr's Mill High School choral director Dr. John Odom, and hopes that his experience at GHP will aid him in his pursuit of a musical career.
"It's not necessarily just that I want to do chorus, it's that I have a dream through it," McEver said.  "It's that I'm using the creative intellect through music in order to fuel my future." 
McEver first discovered his love for singing five years ago when he joined the Rising Starr Middle School choral program. He continued singing in chorus in high school, and now plans to join, and hopefully lead, a men's choir in the future. McEver also has a goal to one day teach music at the high school level. 
In addition to his middle and high school choral directors, McEver also looks to composer Claude Debussy as one of his biggest inspirations. McEver is a self-taught pianist as well as a vocalist, and is currently learning one of Debussy's most famous pieces, "Clair de lune." 
"In order to get up on that stage and perform like so many musicians do, you have to be able to have the skills to do so, and that means having people skills," McEver said. "That's one of the things you develop working in chorus, and working a job. You develop those people skills and that courage to be able to get up on that stage and perform."
McEver takes voice lessons to help further develop his skill beyond the reach of the classroom. Besides playing the piano and singing, another hobby of his includes running cross country during the fall for Starr's Mill.