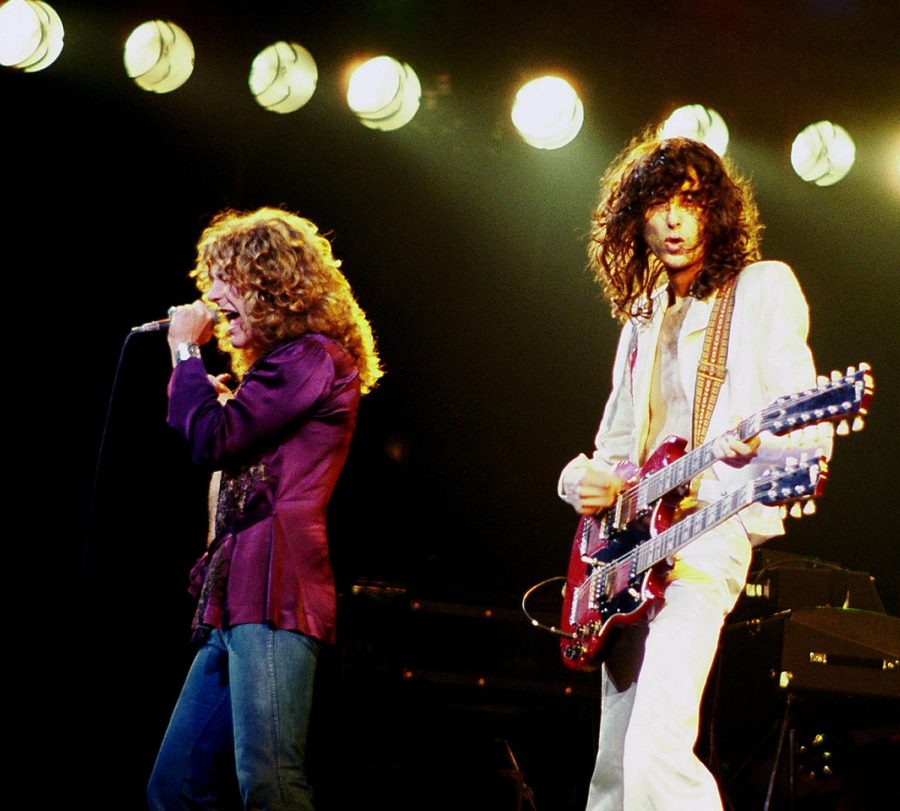 Photo via Wikimedia Commons (Jim Summaria) under Creative Commons license
Led Zeppelin
Led Zeppelin has gone down in history, known as the band that changed the rock scene forever in the early '60s. Characterized by a fluid discography, each member of the band is allowed their own time to shine on each album. 
Jimmy Page has rocked the musical world since he was 19 years old. Sole founder of the Yardbirds, the group that would eventually turn into the renowned band Led Zeppelin, Jimmy Page's talent can only be characterized as wild and chaotic. Essentially, Page was given complete freedom for his solos and was key to who Led Zeppelin became.
John Bohnam, affectionately nicknamed Bonzo, has numerous powerful drum solos that can last for up to 20 minutes on their own. John Richard Baldwin, stage name John Paul Jones, gets multiple funky bass solos throughout each album that, without them, would make Led Zeppelin empty.
Raking in over 200 million streams on Spotify, Led Zeppelin is most known for "Stairway to Heaven," found on "Led Zeppelin IV." Other popular songs in Led Zeppelin's extensive collection include "Immigrant Song," "Whole Lotta Love," and "Black Dog."
Robert Plant's voice tells a story with incredible emotion in every song. His wails and screams and low growls in between lyrics are the perfect example of Plant's versatile and impressive vocal range.
Greta Van Fleet's frontman and vocalist Josh Kiszka embodies Plant's voice. It is almost like he evokes Robert Plant's soul for each performance. The only difference is Kiska's voice is more choral and sounds almost ethereal at times. "Heat Above" by Greta Van Fleet is the perfect example. 
Kiszka's voice lifts the song to spiritual heights. However, elements of Robert Plant's voice can also be seen. The way Kiszka manipulates his voice and uses it to reach registers both high and low, mimics exactly what Plant does in almost every Led Zeppelin song.
My most favorite album – because it is too hard to pick a singular song – has to be their debut album, "Led Zeppelin I." Each member of the band is so incredibly talented and the attention to detail that goes into making each album is incredible. Even their history is fascinating – how they began, what it was like to write each album, and especially what it was like to live as a rock-and-roll star.