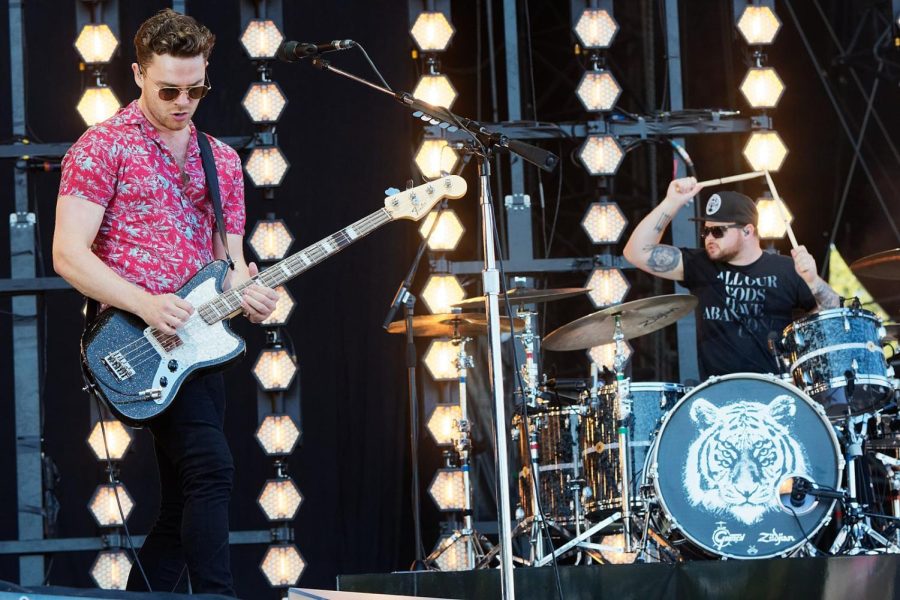 Photo via Wikimedia Commons (Thesupermat) under Creative Commons license
Royal Blood
Royal Blood has been around since 2011 and is well known in the alternative rock community. 
Surpassing over 100 million streams on Spotify, the band's most popular song has to be "Figure It Out," featured on their debut album "Royal Blood." Other notable songs in their discography include "Oblivion," "Out of the Black," and "Trouble's Coming."
If you are surprised to see them on this list, I am too. After scouring the internet to look for other bands similar to Greta Van Fleet, Royal Blood popped up and a million childhood memories flooded in as well. Once you listen to both bands next to each other, their similarities are not quite as surprising.
Every one of their songs is creative in every aspect, more specifically in guitar. Throughout each album it is obvious that the members of Royal Blood love to play around with their instruments, searching for any kind of chord progression or solo that they can create. These solos bring character to each song.
Greta Van Fleet does the same thing. Each of their albums tell a story with each song corresponding to a chapter or section in the story. As can be seen in each of the titles, "The Battle At Garden's Gate," "Anthem of the Peaceful Army," and "From the Fires." Greta Van Fleet leaves their audience in suspense, forcing them to listen to the full album in order to understand the whole story.
Royal Blood has been in my childhood since, well, 2011. "Figure It Out" used to be my favorite song. Whenever it would come on on the radio, my parents would turn it up, roll down the windows, and we would all bang our heads – as safely as one can while driving, of course. All this to say, Royal Blood has been with me since the beginning and I will most likely never forget their music.