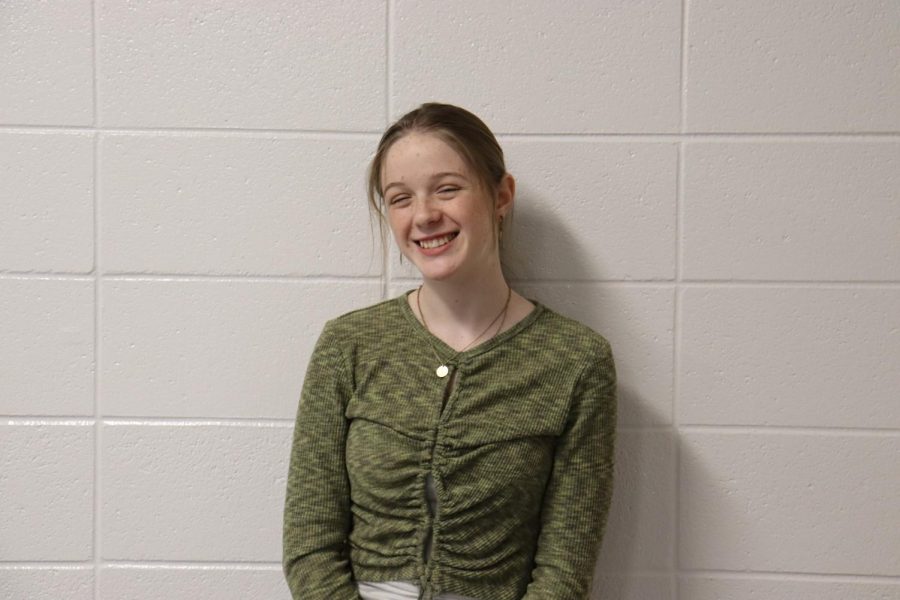 Adeline Harper
Junior viola player Adeline Harper will represent Starr's Mill in music.
"I've been in high school orchestra since my freshman year, and I was in middle school orchestra for two years," Harper said. "I've done a lot of different outside orchestras. Since eighth grade, I've been in the Fayette Philharmonic Youth Orchestra."
Harper credits her success to the aid of all her string teachers. Not only her private tutors, but also those who teach at the school, including current orchestra teacher Rae Litowich and middle school teacher Nathan Kufchak.
"When I joined, Mr. Kufchak was super nice and fun," Harper said. "He gave a challenge, even though I was a year behind everybody else. His class was enjoyable, and I pushed myself to practice."
At a young age, Harper wanted to be a neurosurgeon. However, after joining the school orchestra in middle school, she realized music is actually what she wants her career to be.
Harper's passion for music has led her to several different extracurricular orchestras, including the North Georgia Honor Orchestra, which was held at Kennesaw State University, and the Spivey Hall Honor Orchestra, held at Clayton State University. Harper was also part of the All-County Orchestra from seventh grade through sophomore year.
"If you don't have a reason to play it, or feel something when you play it, then you shouldn't be playing it at all," Harper said.
Outside of orchestra, Harper is interested in herpetology and solving the Rubik's Cube… over and over again. She is also involved in Scouts BSA, in which she has achieved the highest rank of Eagle Scout.