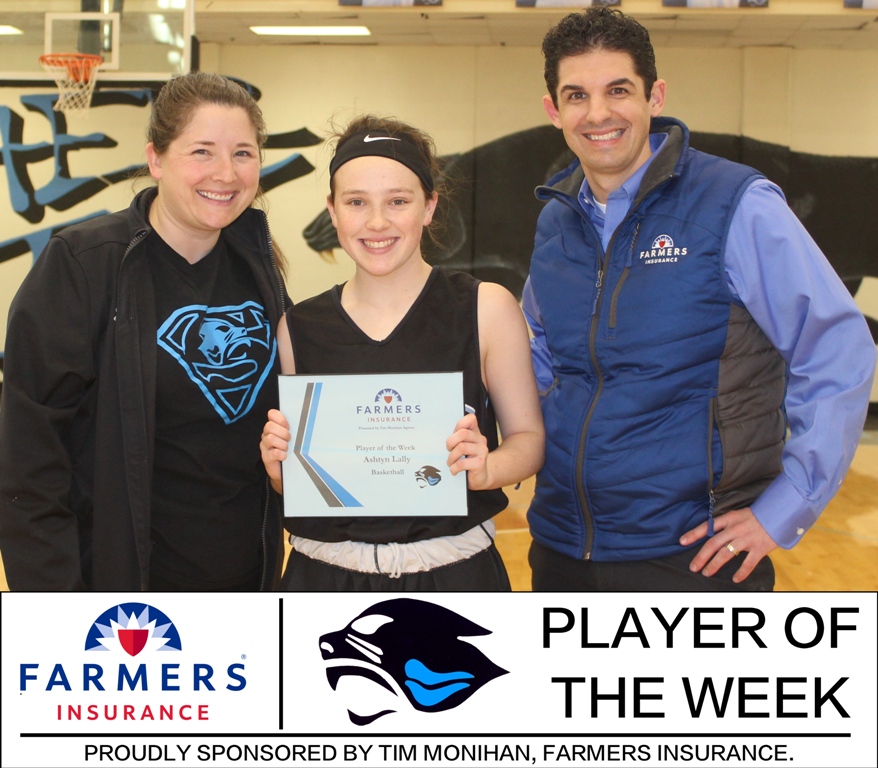 Tim Monihan / Farmers Insurance
Ashtyn Lally
Farmers Insurance presented sophomore Ashtyn Lally from the girls' varsity basketball team as the 11th Player of the Week for winter sports. Lally contributed to a team that made it to last Friday's region 3-AAAAA championship game and finished the regular season with 20 wins and seven losses.
"We deserved to make it this far with the work we've put in and it felt good to prove some people wrong," Lally said.

Lally heads into the state playoffs averaging 8.9 points, 1.6 assists, 1.3 rebounds, and 1.1 steals per game. Lally scored 21 points and had 3 assists in her best game of the season on Jan. 5 against Whitewater.
"Ashtyn is very humble," head coach Emily Sweeney said. "She gave up her starting position on senior night and didn't complain."
Last year the Lady Panthers were one win shy of a state playoff appearance, making them the only team at Starr's Mill to not make the post-season. This year, however, Starr's Mill has surged to finish second in the region and secure a home playoff game in the first round. They host Woodland on Feb. 16 at 6 p.m. in the Panther Pit.
"She's a hard-worker and gives one-hundred and ten percent every day," Sweeney said. "She's a blessing to have on the team."