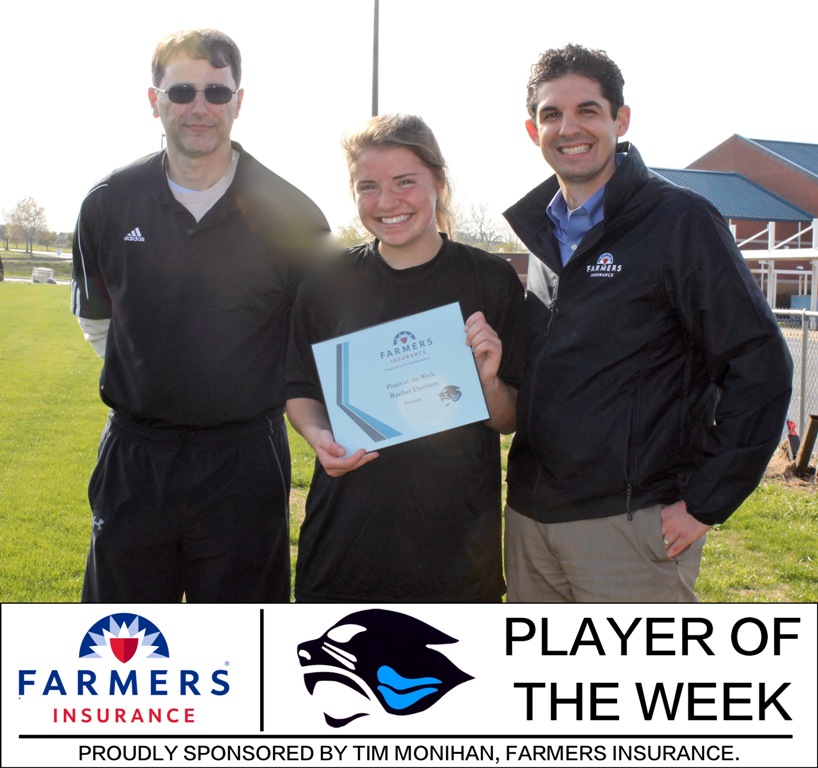 Tim Monihan / Farmers Insurance
Rachel Davison
Tim Monihan and Farmers Insurance in Peachtree City have awarded junior soccer player Rachel Davison with the fifth Player of the Week award for the spring sports season.
Davison has played multiple positions for the varsity Lady Panthers and has demonstrated she is a key component of the lineup.

"She's played at a high and level and consistently for us," head coach John Bowen said. "We've used her to balance the team because I know she can play center back or center midfield."
This is Davison's second year playing varsity soccer for the Lady Panthers and Bowen considers Davison to be a potential leader of the team next year when she is a senior.
"I've been working really hard [in school] and I've been willing to play anywhere," Davison said. "I think everyone leads in their own way so I wouldn't call myself a leader."
The Lady Panthers are currently 9-2-4 and play local rival McIntosh on April 13 in the annual Battle of the Troops game at Starr's Mill. The varsity doubleheader begins with the girls' game at 5:55 p.m.