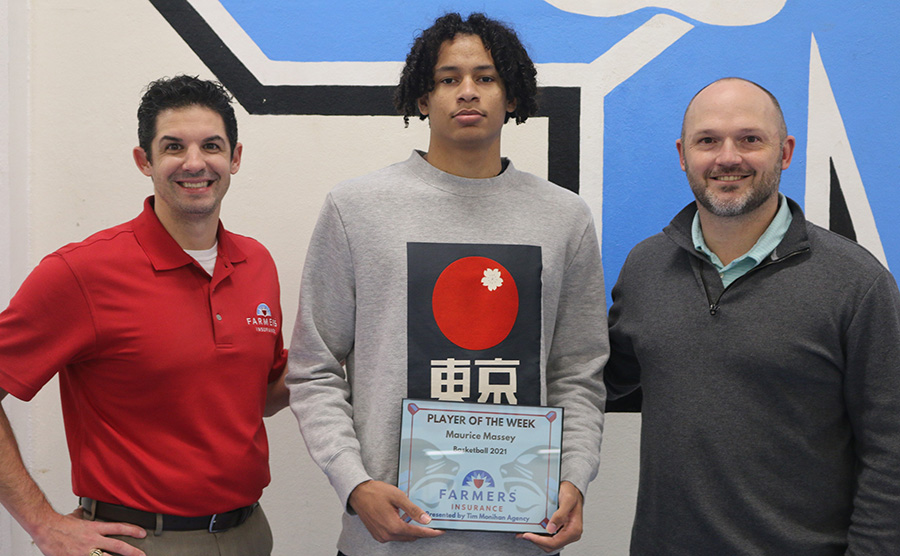 Maurice Massey
Tim Monihan and Farmers Insurance recognize senior shooting guard Maurice Massey as the second Player of the Week for the 2020-21 winter sports season. 
"Maurice has been working hard all year and he's been doing a great job, and he's gotten better every single game," head coach Josh Reeves said.

Massey has been a real team player over the past couple of games. This past Friday night, he had reached a career-high 14 points in one game. His great defense, outstanding passes, and strong rebounding earned Reeves selecting him for this week's award. 
"I fit in pretty nicely," Massey said. "I'm mostly a shooter, but I'll try to do anything I can to help the team win."
Heading into this weekend's games, Starr's Mill is 8-6 overall and 2-3 in region play. After last Tuesday's 55-47 loss to Harris County, the boys' team sits fifth in the region below McIntosh (3-2) and Whitewater (2-2). 
"Hopefully [we will] come shoot the lights out on Friday and Saturday," Reeves said.
The Panthers host Whitewater this Friday at 7:30 p.m. and region rival McIntosh Saturday at 6 p.m.