Varsity boys cross country coach Kelly Rock nominated senior Diego Ramos as the sixth Farmers Insurance Player of the Week.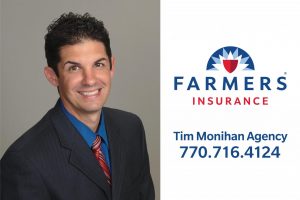 "Diego has been running with us since his 8th grade year and he has consistently improved year after year after year," Rock said. "His dedication to the team, his performance, as well as his leadership qualities are all little things that led me to choosing him."
Ramos finished 34th out of 210 competitors in the Bob Blastow race with a time of 16 minutes, 35.93 seconds. He improved his time to 16 minutes, 29.80 seconds in the AT&T race, finishing 22nd out of 242 runners. 
This season, Ramos is serving as one of the team captains for cross country. 
"Right now I am trying to encourage my teammates, help them get better, and give a little advice here and there," Ramos said. "But mostly just trying to get their confidence up." 
Starr's Mill boys varsity cross country finished 7th out of the 31 schools competing in the AT&T race. Harrison High School won the event. 
Both cross country teams travel to Cartersville, Georgia, for the Wingfoot Classic on September 22 and 23.