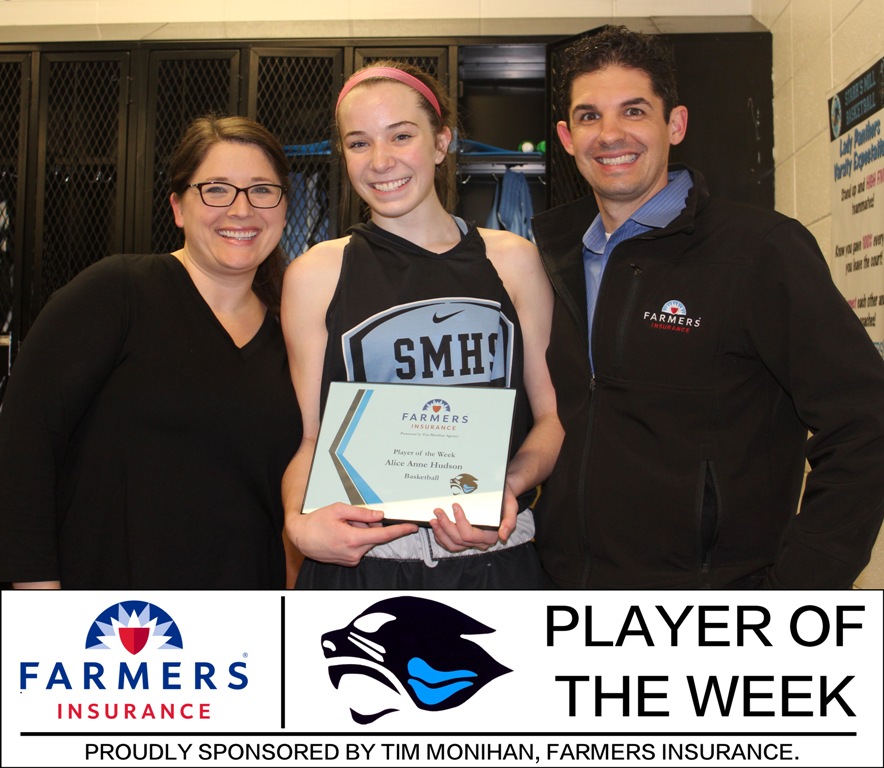 Tim Monihan / Farmers Insurance
Alice Anne Hudson
Farmers Insurance selected sophomore Alice Anne Hudson from the varsity girls' basketball team as the eighth player of the week for winter sports. Hudson has helped lead the Lady Panthers to a 8-2 region record so far this season.

"I think it is an honor because most people do not get it and you are being noticed," Hudson said. "You have the ability to show your skills."
Hudson averages 13.5 points, 4.7 rebounds, and 3.1 steals per game. While leading the team in scoring, Hudson shoots 45% from the field and 33% from behind the three-point line.
During the Battle of the Bubble against McIntosh, Hudson scored almost half of the team's points, playing a key role in the 52-49 victory.
"She has been very consistent for us all year long," head coach Emily Sweeney said. "She does everything I ask of her and she does a 100% percent all the time."