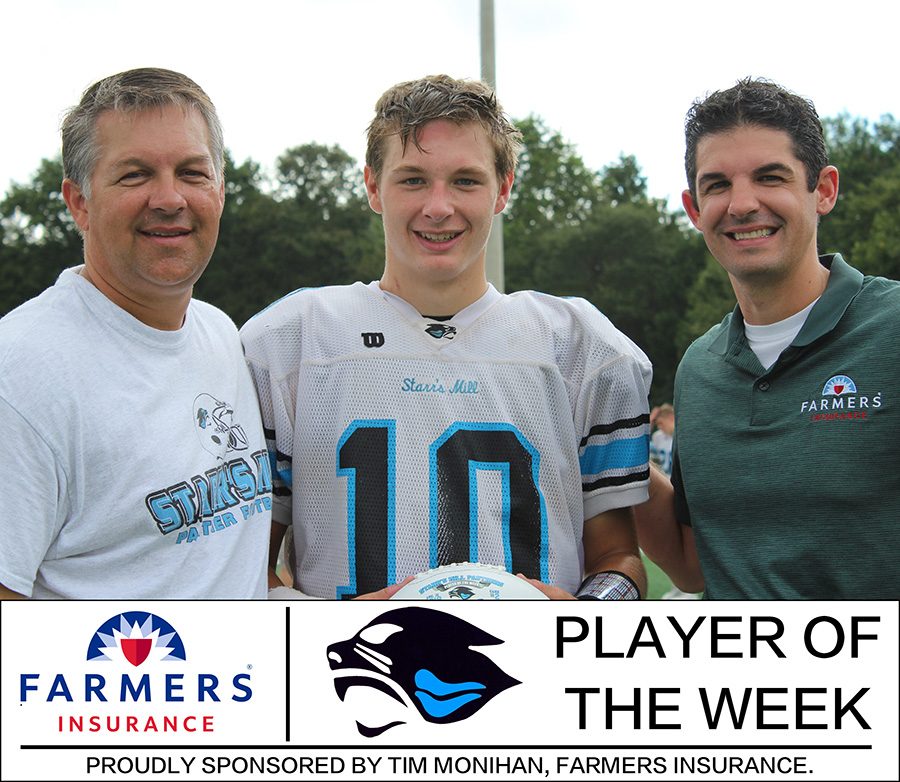 Tim Monihan / Farmers Insurance
Hunter Lawson
Tim Monihan and Farmers Insurance in Peachtree City have presented junior quarterback Hunter Lawson with the fifth Player of the Week award for the 2018-2019 school year.
"There was a lot of pressure on his back to do well," head coach Chad Phillips said. "So far he's done an outstanding job."

Lawson has had some pretty big shoes to fill, as he steps into the starting quarterback position with Joey Deluca's departure. So far, he has exceeded expectations, especially in the run game. Lawson has accumulated 152 yards in 13 attempts, including two touchdowns.
"It's definitely been a big adjustment," Lawson said. "This award makes all that hard work worth it."
In the team's recent 31-29 loss to Northgate, Lawson completed three of six passes for 41 yards and added 23 yards on six carries.
The Panthers travel to Chapel Hill on Sept. 7 for another non-region game. Last year, Starr's Mill easily defeated the Panthers 56-21.