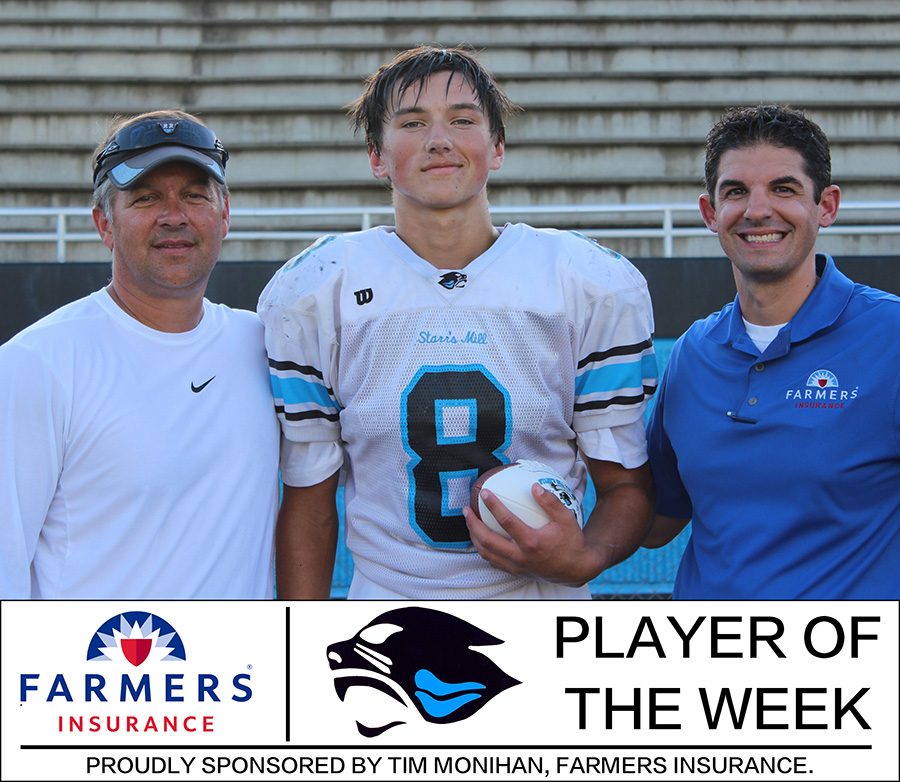 Tim Monihan / Farmers Insurance
Cole Bishop
Tim Monihan and Farmers Insurance have presented sophomore linebacker Cole Bishop with the sixth Player of the Week award for the 2018-2019 school year.

"He's made a huge investment," head coach Chad Phillips said. "He's put himself in a position to be successful."
Bishop's defensive play has improved greatly from the previous season. Against Chapel Hill, Bishop had six tackles, four of them for loss.
"I just do my job," Bishop said. "It feels good to be rewarded for playing so well."
Bishop and the Panthers play at home on Sept. 14 against the Sandy Creek Patriots, a team Starr's Mill defeated 21-6 a year ago. Kickoff is set for 7:30 p.m.