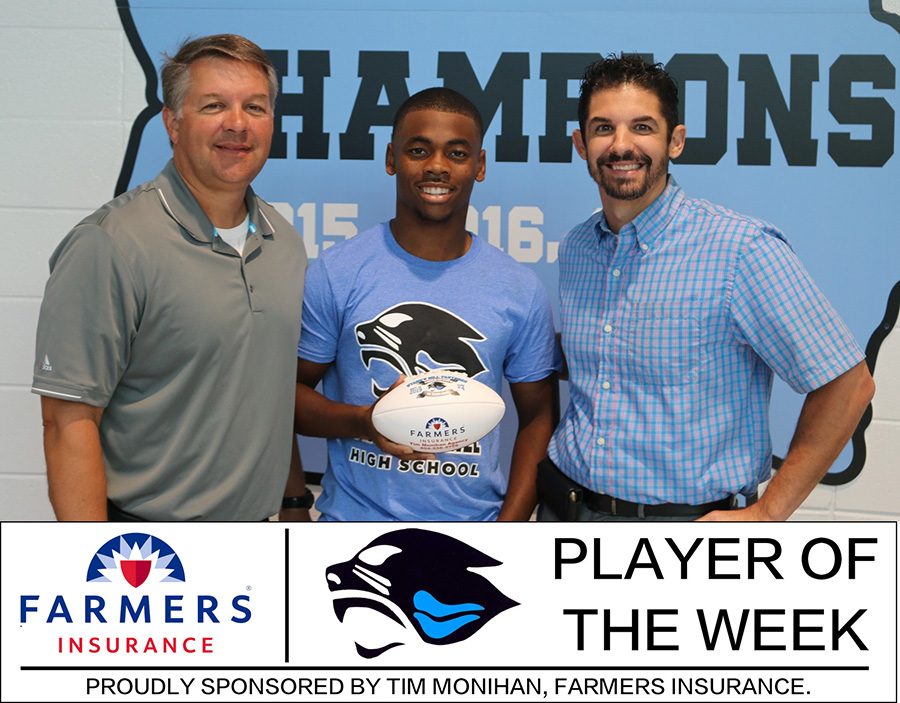 Kalen Sims
Tim Monihan and Farmers Insurance have named senior running back Kalen Sims the seventh Player of the Week for the 2019-2020 school year.
"I've been a diversion for a lot of defenses," Sims said. "Me executing my fakes and blocking really opens up the game for the rest of the backs."

Sims established himself as a force to be reckoned last year. This season he started slow, causing senior Ben Bodne to carry the running attack.
Last Friday, Sims returned to form in the team's 28-10 loss to Sandy Creek. He carried the ball 15 times for 82 yards.
"He ran hard, he made some big cuts, he kept his shoulders low and kept running his feet," Phillips said. "I'm really believing [his performance against Sandy Creek] will carry over to the rest of the region schedule."
The Panthers will head to Jonesboro and face off against the Cardinals in their first region game of the season this Friday. Kickoff is set for 7:30 p.m.