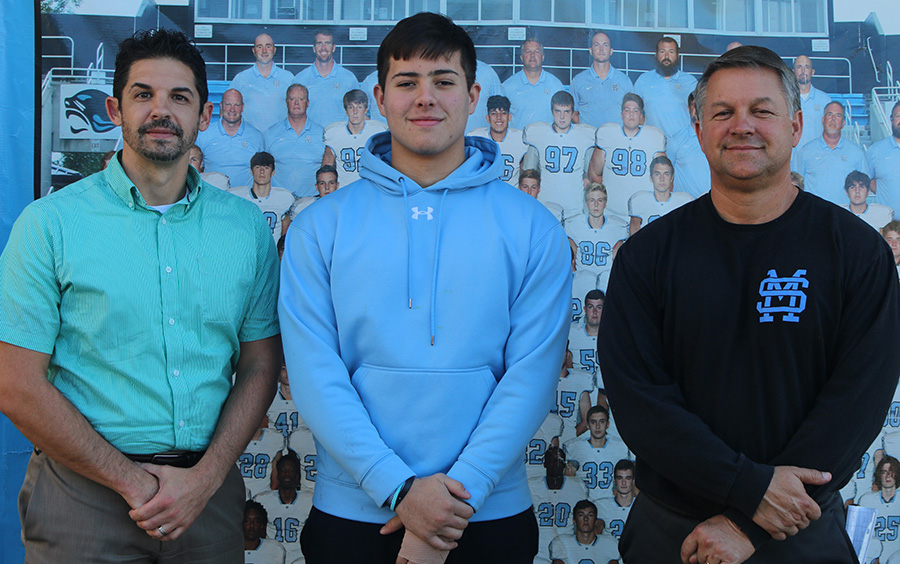 Andres Moc
Tim Monihan and Farmers Insurance recognize senior defensive tackle Andres Moc as the 17th Player of the Week for the fall sports season. This is the second time Moc has earned the award this season.

"The only reason I was able to do my job and get this recognition was that all of my teammates did their parts," Moc said. 
Head coach Chad Phillips chose Moc for this week because of his performance in last week's game against Mundy's Mill, where the defense only allowed 149 yards of offense in a 63-6 blowout win.
"Moc really went out there and played his part to the best of his abilities," Phillips said. "Even though he took some time off from football in the past, he's been playing his best ever since." 
Moc and the Panther defense have only allowed six total points in the last five games. Starr's Mill is currently riding a nine-game win streak, having posted five shutouts in that same span.
The Panthers host the Coffee High School Trojans at 7:30 p.m. tonight in the second round of the AAAAA GHSA State Playoffs.