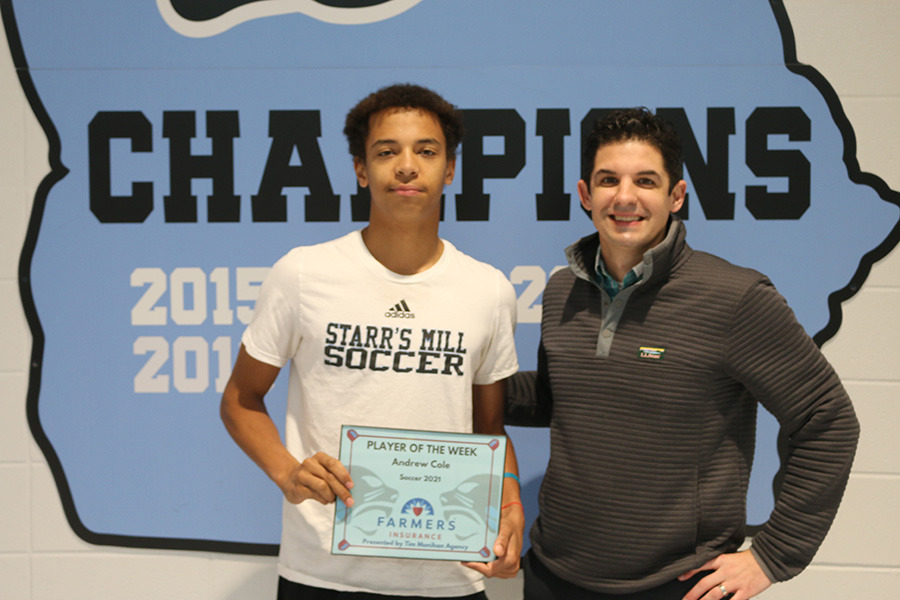 Andrew Cole
Tim Monihan and Farmers Insurance recognize senior boys varsity goalkeeper Andrew Cole as the first Player of the Week for the 2020-21 spring sports season. 

"[Andrew] is somebody that really exudes who our program is," head coach Aaron Buck said. "He represents hard work, discipline, [and] he has been playing really, really good this year."
Cole is captain of the soccer team and has been starting varsity since eighth grade. He has only given up four goals in seven games. 
"We're really, really solid," Cole said. "We have a bunch of good players, and I think we can definitely make it deeper in the state playoffs."
According to Buck, the team has a solid lineup where each player can jump in at any moment and contribute. The team has outscored opponents 26 to 4 en route to a 7-0-1 record. 
Both varsity teams host Whitewater tonight with the girls game starting at 6 p.m. and the boys following at 8 p.m.