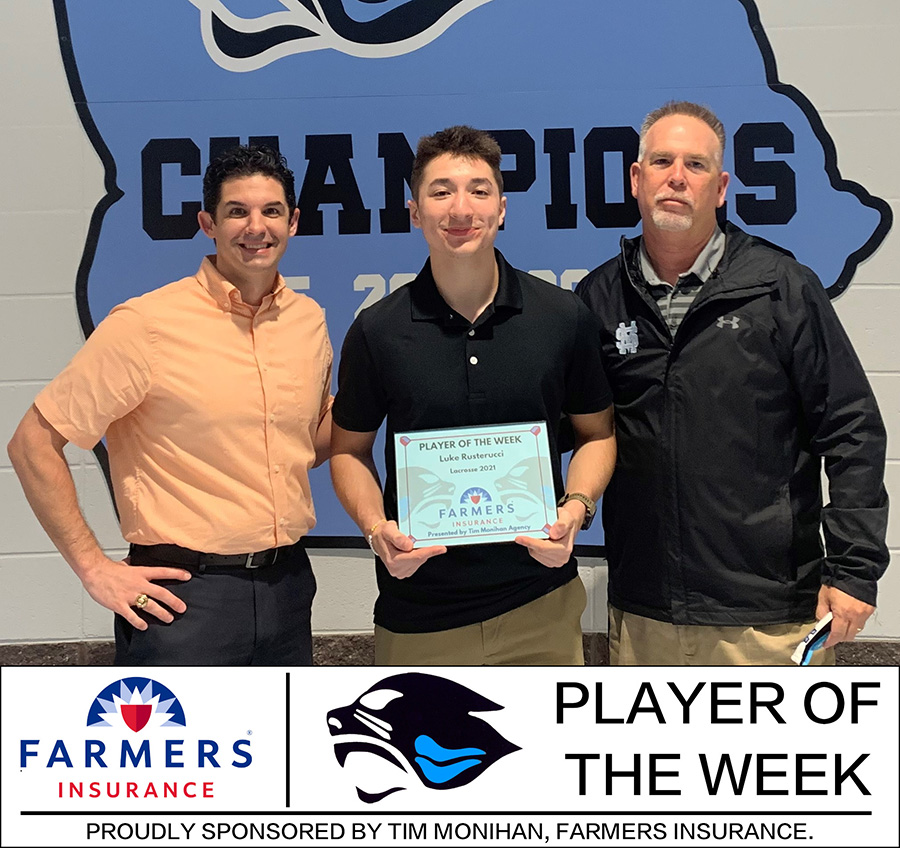 Luke Rusterucci
Tim Monihan and Farmers Insurance recognize varsity boys lacrosse player Luke Rusterucci as the third Player of the Week for the 2021 spring sports season. 
"He's just one of our leaders. He's one of our guys that has always shown up to practice [and] games," head coach Jeff Schmidlkofer said. "[He's a] great leader [and a] good influence on younger players."

Rusterucci is co-captain of the lacrosse team alongside senior Gabe Lopez. He has been on the varsity team since his freshman year, and he will play for Virginia Military Institute next year. 
"I'm a captain this year, so I bring some leadership to the team and I think the high intensity during the games," Rusterucci said. "I lead by example on and off the field."
The boys lacrosse team is currently 7-3 after a loss Tuesday night against Johns Creek High School 12-8 and a 18-2 victory over Whitewater last night. The Panthers are 3-0 in area play.
Starr's Mill travels to Northgate on March 24. The team's next home game is on April 13 at 7 p.m.