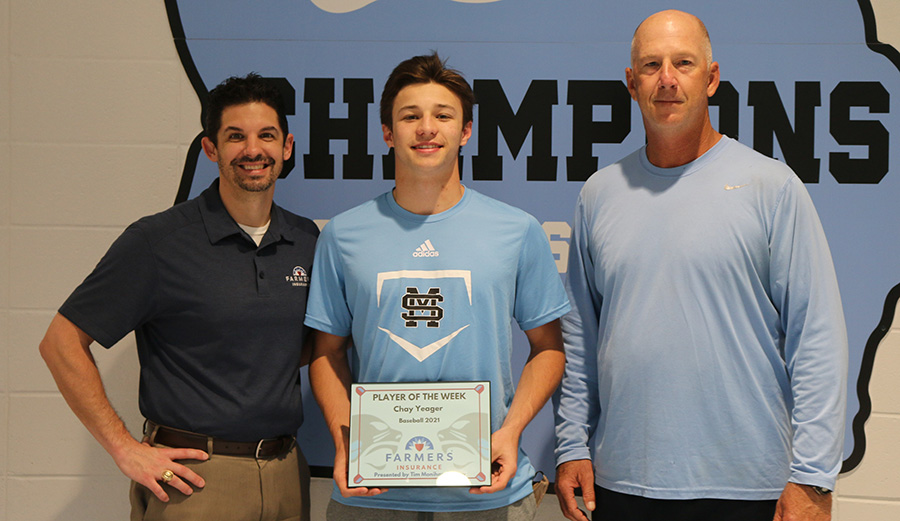 Chay Yeager
Tim Monihan and Farmers Insurance recognize senior pitcher Chay Yeager as the fifth Player of the Week for the 2021 spring sports season.
When asked what his favorite part of being on the baseball team is, Yeager said, "Winning games and playing as a team."

Yeager has consistent pitches and is a vital part of energizing the team. In Tuesday's 4-2 win over McIntosh, Yeager pitched a complete game and had 10 strikeouts while allowing six hits and one walk. He will play for Wofford College next year.
"Chay has been our most consistent player all year," head baseball coach Brent Moseley said. "He's our energy guy. He's been our guy all year."
Tuesday's victory over McIntosh was the team's fifth straight region win. 
Northside-Columbus ended the Starr's Mill win streak last night, defeating the Panthers 6-4. Starr's Mill (14-7 overall, 9-3 in region) hosts Harris County tonight at 5:30 p.m. in another region matchup.