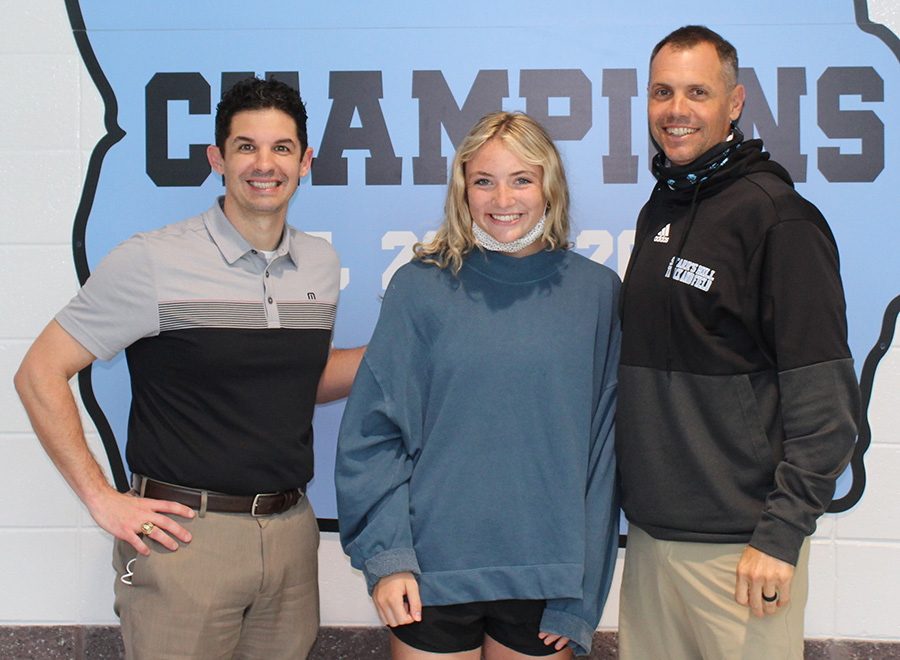 Sydney Blair
Tim Monihan and Farmers Insurance recognize junior Sydney Blair as the sixth Player of the Week for the 2020-21 spring sports season. 
"[Blair] can handle a full load," head coach Chad Walker said. "She does pretty much four events at every track meet." 
In the Friday Night Lights meet on April 2, Blair placed eighth in the 100-meter with a time of 12.73 seconds, and sixth in the 200-meter finishing in 26.06 seconds.

 "She's our strongest sprinter and she's a good example for those around her," Walker said. "She works hard, she never misses any practice, and her hard work is paying off."
Blair currently ranks number one in the 100-meter and 200-meter in region 2-AAAAA. She also holds the school record for the 100-meter.
"Throughout the year I think I've just been trying to be a stronger runner, and trying out new events, and just kind of going out of my comfort zone and seeing what different aspects I can bring to the team," Blair said. 
Starr's Mill competes at McEachern on April 17. The meet will be the team's final chance to prepare for the Region 2-AAAAA championships on April 28 in Panther Stadium.