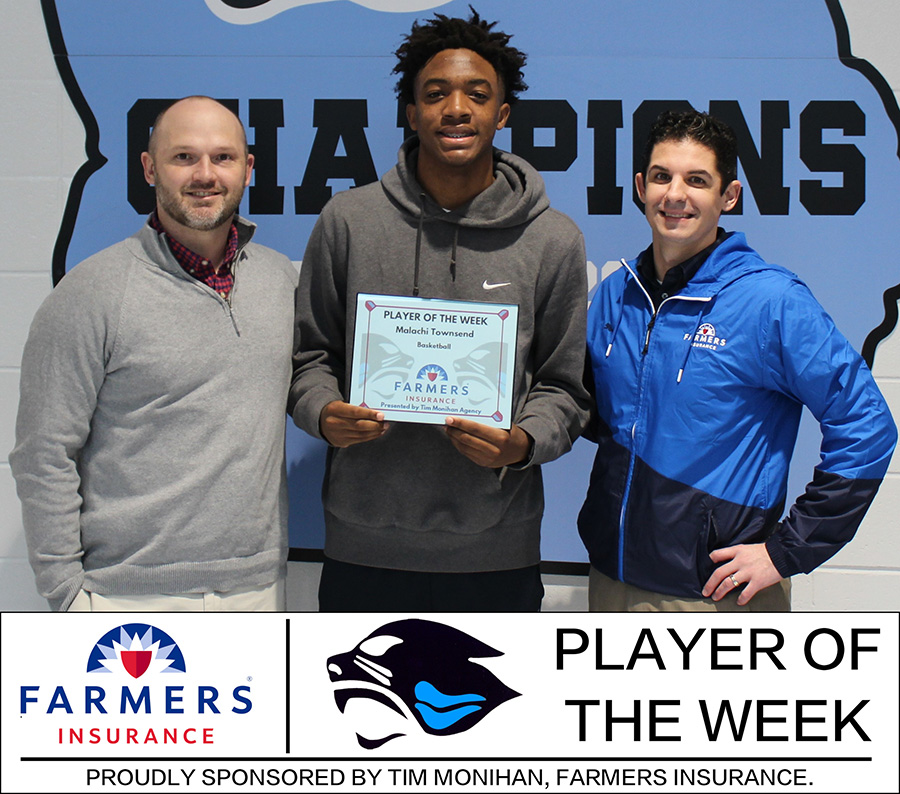 Malachi Townsend
Tim Monihan and Farmers Insurance have named sophomore Malachi Townsend the fifth Player of the Week for the 2019-2020 winter sports season.
"Malachi brings a level of athleticism to all positions," head coach Josh Reeves said. "I can play him at the four or five."
Coming straight from the gridiron to the basketball court, Townsend has made an impact, averaging roughly 13 points a game and being one of the brightest young players on the team.

"We're building a better bond," Townsend said. "We know building that bond will be important for the coming years." 
The boys' basketball team has had a rougher season than expected, currently sitting at a 4-18 record, with an 0-10 region record. Despite this record, there are many talented younger players on the team, such as Townsend, his brother junior Michael Townsend, and junior Brandon Allison.
"He's very versatile as to what position he plays on the court," Reeves said. "He just brings that athleticism on defense that we don't always have."
Starr's Mill plays at Griffin tonight and at Jonesboro tomorrow to finish the regular season. Next week, Starr's Mill hosts the region tournament starting Tuesday evening.