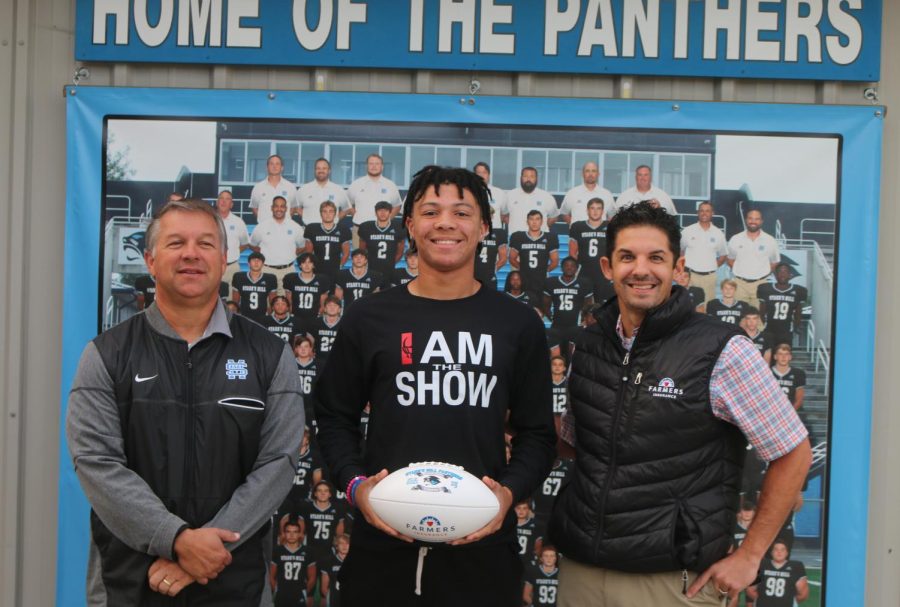 Marc Stampley
Tim Monihan and Farmers Insurance recognize senior football captain Marc Stampley as the 14th Player of the Week for the fall sports season.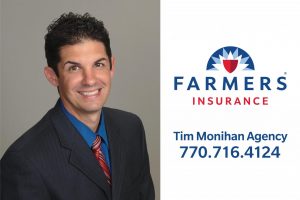 "I think we played well on all sides of the ball," Stampley said. "We really came back after the tough Whitewater loss. We bounced back and we just fought through adversity to come back and beat McIntosh."
In last Friday's game, Stampley scored two touchdowns. Stampley's 99-yard kickoff return to begin the game broke the previous school record of 97 yards set in 2000. He also set a new single-game yards per kick return average of 69 yards. The previous was 61.5 yards per kick return, set in 2017. Stampley's second touchdown of the game came on a 49-yard pass from freshman quarterback Logan Inagawa in the second quarter.
"The man broke a school record for a kickoff return, opening kickoff of the game," head coach Chad Phillips said. "[Stampley] was right where he was supposed to be for three huge plays of the game, and he played very well."
Last Friday, the team beat McIntosh 42-8 in the annual homecoming game. The Panthers have a 6-3 overall record and are set to go to state playoffs, although it is likely that their five-year region champion streak will end as a result of the 16-13 loss to Whitewater. With a win over Northside tonight, Starr's Mill will finish second in Region 2-AAAAA and host a first round playoff game on November 12.
The Panthers host the Northside Patriots in the final game of the regular season tonight at 7:30 p.m.